HRH Prince Philip,
The Duke of Edinburgh, KG, KT.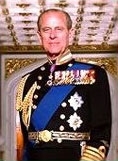 Since HM The Queen's accession of 1952, The Duke of Edinburgh has played a prominent part in many aspects of national life. His special interests are in scientific and technological research and development, the encouragement of sport, the welfare of young people, and conservation and the environment. He is Patron or President of some 800 organisations, and became Patron of The Pakistan Society in 1953.
The President of the Islamic Republic of Pakistan, HE Mamnoon Hussain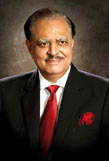 Mamnoon Hussain has served as President of Pakistan since 9 September, 2013. He has a background in the textile business and in 1999 he served briefly as Governor of Sindh.