News and events that may be of interest to our members: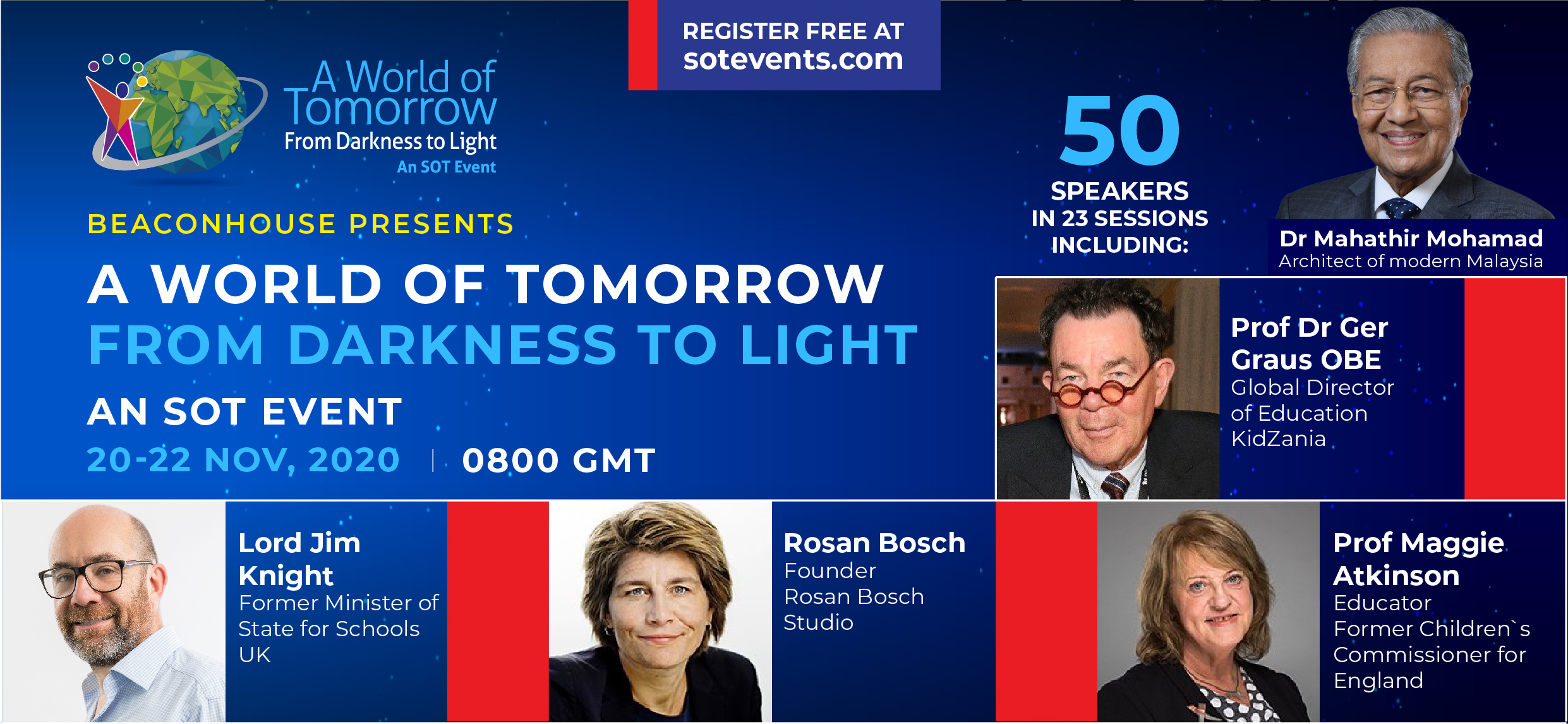 Dear Citizen of Tomorrow,
While the world is still fighting the Covid-19 pandemic, it is faced with several other persistent challenges, such as the death of millions across the world due to hunger and disease, around 258 million out of school children, the inherent racism exposed through the killing of young black men and women, and the environmental catastrophe looming right in front of us. But we have the power to change all this. We can sow the seed of harmony and unity, promote a vision of universal love and peace and become a light in the darkness that surrounds the world. For this, we have to ask ourselves a few pertinent questions:
Are we providing our children with education to face these challenges?
In the words of Sir Ken Robinson "Given the challenges we face, education doesn't need to be reformed, it needs to be transformed". Is there the will to transform education?
How will the world's out-of-school children and those receiving substandard levels of education become integrated into an inclusive world?
What can be done to feed the growing world population, given the present resources?
Since we are extremely vulnerable both to natural elements and to the unpredictability of scientific advances, the question is: will we ever harness technology to create a safe and sustainable future?
Have social media platforms and their innovative tools killed creativity?
The Beaconhouse School of Tomorrow (SOT) Conference, A World of Tomorrow: From Darkness to Light, seeks to find answers to these 'big questions' and more in 24 sessions including panel discussions, parliamentary-style debates, presentations, workshops and interviews that feature leaders of major organisations, education visionaries, and thought leaders from across the world (see partial list below). This SOT Edition XII is honoured to host the iconic Dr Mahathir Mohamad, former Prime Minister and the architect of modern Malaysia in conversation with Kasim Kasuri, CEO Beaconhouse.
Whether you are a parent, teacher, educational leader, professional or policy-maker, join us live this weekend (20-22 November 2020) as we seek an alternate vision to imagine a better world. Register free for as many sessions as you wish at https://register.sotevents.com/. Watch the LIVE sessions at https://live.sotevents.com.
Best regards,
SOT Events Team