---
Tuesday 24th May 2022
The 67th Annual Dinner of The Pakistan Society
The 67th Annual Dinner of The Pakistan Society was held in The Great Hall of The Honourable Society of Lincoln's Inn, London WC2A 3TL on Tuesday 24th May, 2022.
This special evening this year was celebrating the 75th anniversary of Pakistan's independence.
---
Wednesday 11th May 2022
The Many Strands of Pakistani Art 1947 to the Present
View Details
This online event titled "The Many Strands of Pakistani Art 1947 to the Present" featured Professor Emeritus Salima Hashmi in conversation with Dr Samina Iqbal, two respected doyens of Pakistani art history.  Their discussion selectively provide a survey of Pakistani art history from 1947 to the current times, and aimed to trace the roots of dynamic contemporary art in Pakistan and its deep connection with the work of precursor artists like Abdur Rahman Chughtai, Allah Buksh, and the Lahore Art Circle. The works of these artists reflect the simultaneous development of tradition and modernity.
The discussion also included various socio-political frameworks and events that proved catalysts to the women's art movement in the 90's, and the rise of non-figurative art. It further analyzed Zahoorul Akhlaq's contribution to fostering the neo-miniaturist movement, which produced world-renowned artists like Shazia Sikander, Rashid Rana, and Imran Qureshi.
---
Thursday 24th March 2022
Annual General Meeting of The Pakistan Society
The Annual General Meeting of the Pakistan Society took place online at 6pm on Thursday 24 March 2022 at which the business as advised under separate messages dated 9th March, 2022 and 17 March 2022, sent to all current members, was transacted.
---
Thursday 17th March 2022
"Culinary Tales from Balochistan", author Nilofer Afridi Qazi in conversation with Dr Claire Chambers.
View Details
This event featured Nilofer Afridi Qazi in conversation with Dr Claire Chambers, on her recently published 'Culinary Tales from Balochistan' which is based on Nilofer's solo travel across Pakistan's Balochistan province. The talk touched upon Nilofer's wonderful series of journeys sharing stories of recipes representing Balochistan's vast palate, documented for the first time, whilst exploring the iconic food and culture across Balochistan's north, south and coastal parts. We learnt about unusual ingredients, 'invisible' dishes, food for thought and nostalgic comfort food along the way, whilst honouring culinary icons. More than simply the sum of these recipes and food stories, her travelogue opens up windows into this remote part of Pakistan. Many of the recipes are obscure even for most Pakistanis and help in expanding our understanding of what constitutes the cuisine and the province. If ingredients could speak, what would they tell us?
Nilofer Afridi Qazi hails from Pishin, Balochistan and Babribanda, a village in Khyber Pakhtunkhwa. She is a filmmaker who has lived in over a dozen countries as a diplomat's daughter. In 2012 she began her food mapping adventures across Pakistan's undocumented culinary landscape. She has since traveled to over 100 districts in Pakistan to document their culinary heritage for 'Pakistan on a Plate'. Her work resulted in a documentary series called 'Pakistan on a Plate'. All 53 episodes feature on her YouTube channel, niloferscorner. Culinary Tales from Balochistan is her first book. She currently lives in Islamabad.
Dr Claire Chambers is Professor of Global Literature at the University of York, where she teaches modern writing from South Asia, the Arab world, and their diasporas. Her fascination with the literature of the Indian subcontinent and the 'Muslim world' was sparked by the year she spent, prior to university teaching, in Mardan and Peshawar, Pakistan. It continues to be informed by return visits to the region. She is the author or editor of several books, including Rivers of Ink: Selected Essays (2017) and Dastarkhwan: Food Writing from Muslim South Asia (2021). Claire was Editor-in-Chief for over a decade of the Journal of Commonwealth Literature, writes a regular column for Dawn, and is a Fellow of the Royal Society of Arts.
---
Thursday 24 February 2022
"Nasta'liq", Origins and evolution of Islamic Calligraphy and its prevalence in Pakistan
View Details
In her online illustrative talk, Seher Ali Shah provided an overview covering the prominent styles of Islamic Calligraphy and their myriad applications. With a focus on the Nasta'liq style, prevalent in the Indo-Persian region, we were introduced to the life and work of an illustrious 20th century master of Nasta'liq, Ustad Yusuf Dehlvi (d.1977) who's work embodied a mix of cross-cultural elements that co-existed in British India.
Yusuf Dehlvi became a renowned calligrapher of Urdu/ Persian/ Arabic despite an Anglicized education from St. Stephen's College, Delhi. In the dynamic environment of pre-partition Delhi, he created the distinctive Dehlvi style of the Nasta'liq script for Urdu. Upon his migration to Pakistan in 1952, he brought this style with him to Karachi, where he lived and trained students for the next 25 years. His Urdu calligraphy is preserved on the earliest bank notes issued by the State Bank of Pakistan. Yusuf Dehlvi's work therefore forms a significant and important part of the history of visual culture found in Pakistan to this day.
The talk touched upon the many ways (Urdu) Nasta'liq has evolved and been used in Pakistan since inception in 1947 to the present day…from the traditional, to the more popular forms, as in the press/media, product marketing billboards, fashion and home accessories, as well as its segway into Pakistan's iconic and internationally recognized 'truck art' forms.
Seher Ali Shah is an apprentice of a Master Calligrapher in the Ottoman school of calligraphy. She completed a Masters in Islamic Studies at The George Washington University, specialising in the history of traditional calligraphy in 20th century Pakistan. She has researched the development of Nasta'liq – the script/font commonly used to write Urdu and Classical Persian. In her research she has focused on the lives and contributions of the Master Calligraphers of Lahore and Karachi.
Seher currently teaches courses on Muslim Culture and Visual Studies at the Institute of Business Administration (IBA) in Karachi.
---
Thursday 10 February 2022
Online illustrated talk by Professor Iftikhar H. Malik on The Silk Road and Beyond: Narratives of a Muslim Historian
View Details
An online talk by Professor Iftikhar H. Malik on his recently published work which is an eff­ort to capture the history, literature, mobility, crafts, architectural traditions and cultural vistas across the countries traversed by the lands comprising the former 'Silk Road', with a focus on diverse Muslim individuals, communities, cities and their edifices. It attempts to reconstruct deeper and munificent aspects of Muslim histories and lived experiences that either stay ignored by writers and travellers, or are too often depicted as crowded, densely populated and unsafe areas.
Normative accounts of cities such as Bukhara, Jerusalem, Isfahan, Fez, Samarkand, Granada, Palermo, Cordova or Konya mostly posit them as sheer tourist destinations which deprives a reader of their cultural and historical depth. In his talk, Prof Malik, will share with us the benefits from his 40-year long exposure and encounters with vibrant lives across the four continents where cultures share commonalities beyond the narrowly defined periscope of conflicts. Experienced by a curious Muslim academic at di­fferent stages of his life, these predominantly Muslim locales help us appreciate and relish them more indulgently.
Professor Iftikhar H. Malik, is a fellow of the Royal Historical Society, and teaches modern history at Bath Spa University and is also an MCR member at Wolfson College, Oxford. His most recent volume, Curating Lived Islam in the Muslim World: British Scholars, Sojourners and the Sleuths with Routledge came out in June 2021. His earlier books include: Pashtun Identity and Geopolitics in Southwest Asia: Pakistan and Afghanistan since 9/11 (Anthem, 2016 & 2017); Pakistan: Democracy, Terror and the Building of a Nation, (New Holland Publishers, 2010); The History of Pakistan (Greenwood Press, 2008); and Crescent between Cross and Star: Muslims and the West after 9/11, (OUP, 2006). His three volumes focusing on South Asia were published in St. Antony's Series during the 1990s, whereas Emel Books issued his Urdu book, Qulzam kay Uss Paar in 2018.
---
Tuesday 25 January 2022
Online illustrated talk by Noor Sattar on reviving the art and heritage of "Gara" embroidery
View Details
Gara embroidery originated in 19th century China, and is an amalgamation of three Cultures: Chinese, Persian and Parsi. A symbol of wealth and sophistication, Gara has been an heirloom passed down through generations of the Parsi community residing in the subcontinent.
Noor's grandmother Zarine Qureshi being one of the pioneers of the fashion industry in Pakistan, loved Gara, and furthered the craft in Karachi over many years until her passing in 2010. She did this by nurturing skilled "karigar's" (artisan's) such as Iftikhar, who is still carrying on the craft and is featured in the talk. Zarine's variety of techniques using hand embroidered Gara popularized this style amongst the fashionable ladies of Karachi.
In her talk, Noor touches on the story of her grandmother's work in Gara, and explores the methods and techniques presently being used to further its popularity by creating a larger variety of designs and contemporary forms that are increasingly found in Pakistan today. In this way, she is following her late grandmother's dream, in spreading the story of Gara.
Noor Sattar is an enterprising and energetic young lady. She initially decided to pursue law, following in the footsteps of her father and siblings, and completed her Bachelors in Law from SOAS (University of London). Soon after, she decided to change her career path and followed her passion for the Arts. She has studied fashion in New York (at the Fashion Institute of Technology) and Pakistan (at the Indus valley School of Art and Architecture) and continues the legacy of her grandmother Zarine Qureshi, with her brand ' Leelas' . Noor has since moved to the UK and is looking to showcase her work in London and beyond.
Amina Ali has been involved with Television in Pakistan as a host on a chat show relating to women's current affairs. She has been active in a number of international women's associations and is at present based in London with her family. She is a member of The Pakistan Society Executive Committee.
---
Thursday 14 & Saturday 16 October 2021
The Home of Cricket – A private Tour of Lord's
View Details
A private tour of Lord's by an expert guide arranged for members with a choice of two separate dates.
With its extraordinary history, dramatic architecture, and an unrivalled collection of cricket-related art and memorabilia, a tour of Lord's is not only a must for all cricket lovers, but for anyone looking for the quintessentially English experience. Each tour will lead you through iconic parts of the ground including the Grade II listed Victorian Pavilion, the world-famous Long Room, the Players' Dressing Rooms, the dramatic J.P. Morgan Media Centre, and the MCC Museum, home of the Ashes Urn – cricket's best-known artefact.
Amongst items of special interest to our members will be the artworks depicting some of Pakistan's  cricketing 'greats' such as Inzamam-ul-Haq, and Imran Khan; also the 'Honours Boards' listing records broken at by players at Lord's; as well as cricketing memorabilia such as the preserved sparrow that was felled at Lord's after being hit by a ball from Jehangir Khan, the father of Majid Khan.
---
Tuesday 5 October 2021
Online talk by author and historian Fakir Syed Aijazuddin, on his newly published book 'Imperial Curiosity – Early views of Pakistan 1845 – 1906'
View Details
In this latest book Aijazuddin has compiled a valuable collection of the British Raj's views of the lands that now form Pakistan, and in his inimitable style he uncovers the most remarkable collection of writings, sketches, paintings and photographs on foreign visitors' perception of pre-Partition India. It serves as a valuable record of visits to India by the artists of Great Britain, patronised by the Royal Family, and the memories they left behind on the region.
He writes in the Preface "The idea for this book came about after I read that Czarevitch Nicholas, then-heir to the Russian throne, had visited Lahore in January 1891," and that "I discovered material on the visits of other heirs apparent to Lahore and to other cities in this area, by the British Prince of Wales Albert Edward in 1875-6, by his elder son Prince Albert Victor in 1890, and his second son Prince George in 1905-6. These royal visits were in the nature of study tours to allow future monarchs to familiarise themselves with the empire over which they would one day rule.
Fakir Syed Aijazuddin (OBE, FCA) was educated at Aitchison College (Lahore), Berkhamsted School (Herts, UK) and qualified as a Chartered Accountant in 1965. His diverse career and experience has encompassed senior roles both in government and private corporations in Pakistan and the Gulf. He has taught at Lahore University of Management Sciences (LUMS) and at FCC University, Lahore. Between 2006 and 2008, he was a member of the Academic Council at the National School of Public Policy, Lahore, and as Directing Staff Faculty responsible for teaching International Relations. Since 1994, he has been the Honorary British Consul for the United Kingdom at Lahore, in recognition of which he was awarded the OBE in 1997. He has also held the positions of Chairman, Executive Committee of the Lahore Museum, an International Councillor of the Asia Society (New York) and the Country Representative for Asia House, London, and a Fellow of the National College of Arts, Lahore.
---
Wednesday 22 September 2021
Exclusive viewing at the Grosvenor Gallery of the upcoming exhibition, 'Patterns of the Past: Weaving Heritage in 'Pakistani' Art', curated by Dr Zehra Jumabhoy.
View Details
The artists featured include: Adeela Suleman, Bushra Waqas Khan, David Alesworth, Liaqat Rasul and Ruby Chishti.
These five artists are no strangers to the art world internationally and we are privileged to be given the opportunity to see their works at the Grosvenor Gallery which has exhibited many Pakistani artist's works over the years.This exhibition is being held in collaboration with Canvas Gallery, Karachi.
Dr. Zehra Jumabhoy is an art historian, curator and writer. She was the Steven Elena Hienz Scholar at the Courtauld Institute of Art, London where she received her doctorate and has lectured from 2016 to 2020.  She is a specialist in contemporary South Asian Art  and is currently lecturing on Asian Art Histories at Lasalle College of Arts, Singapore.
---
Thursday 9 September 2021
Online talk on the extraordinary life and achievements of the late HRH Prince Philip, Duke of Edinburgh by the celebrated biographer and literary agent Andrew Lownie
View Details
Prince Philip was the longest-serving consort in British history and, alongside Prince Albert, the most important. He was also the Patron of the Pakistan Society for 68 years. Andrew Lownie will be considering this complex and modest man and assessing his legacy.
We are honoured that the society's Honorary President, HE Moazzam Ahmad Khan, the High Commissioner for Pakistan to the UK will join us on our first return to a live event.
Andrew Lownie was educated at Magdalene College, Cambridge, where he was Dunster History Prizeman and President of the Union, before taking his Masters and doctorate at Edinburgh University. A Fellow of the Royal Historical Society, he later returned to Cambridge as a visiting fellow at Churchill College. He has been a bookseller, publisher, journalist , writing for the Times, Telegraph, Wall Street Journal , Spectator and Guardian, and since 1988 has run his own literary agency specialising in history and biography. He is President of the Biographers Club, sits on the board of Biographers International Organisation and is a Trustee of the Campaign for Freedom of Information. His books include biographies of the writer John Buchan, spy Guy Burgess, Lord and Lady Mountbatten, and Edward Vlll.
His campaign to ensure the release of the personal diaries and letters of Lord and Lady Mountbatten will be decided at a hearing in November.
---
Wednesday 4 August 2021
The Story of Urdu from the British raj to the present day
Online Talk 2: 1947 to date – Urdu's usage and role within Pakistan and the wider region 
View Details
In her second talk, Zahra Sabri charted the course the language has since taken as Pakistan's lingua franca, and described the challenges confronting it within the country and in the wider world. 
Ever since the birth of Pakistan and its independence from British rule, there have been repeated constitutional commitments to move all state business from English (a little-understood colonial language) to Urdu (the much more widely-understood 'national' language), albeit spoken 'natively' by hardly one-tenths of Pakistan's population. Zahra explored the circumstances which led Urdu (a 'migrant' language whose original heartland lies in India rather than Pakistan) to be declared the national language of Pakistan, how the language has navigated linguistic tensions in a multi-ethnic and multi-linguistic society like Pakistan over the decades, and what is at stake in Urdu's 'competition' with English in Pakistan's civil bureaucracy, private sector, and multi-layered education system. The talk covered: 
–          Jinnah's declaration about the official role of Urdu in Pakistan and its reception in the country's eastern half (today's Bangladesh)
–          Urdu's shrinking status in India and the added prominence achieved by its status in Pakistan by comparison 
–          Urdu's sometimes tense existence in the province of Sindh and its status in other provinces of Pakistan 
–          Urdu's continuing popularity in Bollywood, and the impact of this on Urdu within Pakistan 
–          Urdu's struggles against English in Pakistani education, the private sector, and the civil bureaucracy 
–          Urdu's importance for South Asian diasporic communities in countries such as the UK and USA
Zahra Sabri teaches Indo-Islamic History and Urdu Literature at the Department of Social Sciences and Liberal Arts at the IBA, Karachi. She received her MA degree from the Department of Middle Eastern, South Asian, and African Studies at Columbia University in the City of New York. She has taught History and Urdu Literature at McGill University, Canada, the Aga Khan University, Pakistan, and the University of Karachi's Pakistan Study Centre.​ Her research focuses on the influence of the Persianate on Indo-Muslim languages, cultures, and traditions of learning, as well as politics of identity centred around Urdu in South Asia.
---
Wednesday 28 July 2021
The Story of Urdu from the British raj to the present day
Online Talk 1: 1850 to 1947 – Urdu's acceptance under the British Raj, and role in the movement for Pakistan
View Details
Following on from the November 2020 talk by Professor Walter Hakala titled "When Did Urdu Become Urdu? The Prehistory of Pakistan's National Language", Zahra Sabri, continued with the story from where Professor Hakala left it at the middle of the 19th century. In the first of her two talks, Zahra traced Urdu's story to the end of the British Raj and the birth of Pakistan in 1947.
In the minds of most South Asians today, Urdu is overwhelmingly associated with the Muslim-majority state of Pakistan and certain minority Muslim communities in north and south India. Yet there was a time not too far back in history when Urdu, quite overtly, functioned as the widely spoken language of a much more religiously diverse demographic cross-section in this region. Zahra explained the circumstances behind Urdu's administrative elevation and expansion of influence during its heyday under the British Raj when it became the language most commonly taught to colonial administrators arriving from Britain. The talk covered:
–          Urdu's struggles to hold on to its form, script, and administrative privileges in the face of the emergence of modern Hindi 
–          Calls to collapse Hindi and Urdu into a political project known as a joint 'Hindustani' language 
–          Urdu's role in Indian politics, and as a key factor in the movement to achieve an independent 'Muslim' homeland called Pakistan 
Zahra Sabri teaches Indo-Islamic History and Urdu Literature at the Department of Social Sciences and Liberal Arts at the IBA, Karachi. She received her MA degree from the Department of Middle Eastern, South Asian, and African Studies at Columbia University in the City of New York. She has taught History and Urdu Literature at McGill University, Canada, the Aga Khan University, Pakistan, and the University of Karachi's Pakistan Study Centre.​ Her research focuses on the influence of the Persianate on Indo-Muslim languages, cultures, and traditions of learning, as well as politics of identity centred around Urdu in South Asia.
---
Wednesday 14 July 2021
Annual General Meeting
View Details
A Members Only Event at which the following business was transacted:
To approve the minutes of the Annual General Meeting of the Society held on 29 July 2020.
To receive a report on the working and progress of the Society since the AGM held on 29 July 2020 by the Chairman of the Society.
To receive the Society's Accounts for 2020 by the Treasurer of the Society.
To elect the Officers of the Society for 2021.
To elect additional members to the Committee of the Society.
To conduct such other business as may be appropriate.
---
Thursday 17 June 2021
HRH Princess Sarvath El-Hassan in conversation with Kamila Shamsie FRSL
View Details
This event was in collaboration with Adab Festival Pakistan. The conversation touched upon the princess's extraordinary life and connections with Pakistan.
Princess Sarvath El-Hassan has since her marriage in 1968, initiated numerous educational, health and social welfare projects in Jordan.
HRH founded the Amman Baccalaureate School in 1981 and chairs its Board of Trustees. This independent, non-profit, co-educational school was the first in the country and the region to offer the International Baccalaureate.  Princess Sarvath also served on the Council of Foundation of the International Baccalaureate Organization for several years.  HRH introduced the United World Colleges to Jordan in 1981, and chaired the Jordanian National Committee for fourteen years.
Several initiatives were taken under the aegis of the Young Muslim Women's Association after HRH took over its Presidency in 1972.  These include   The Bunayat Centre for Special Education in 1974, the Princess Sarvath Community College in 1980, A Sheltered Workshop in 1987, and National Centre for Learning Difficulties in 1995.
Princess Sarvath served as Honorary Vice President of the Jordanian Red Crescent from 1994-2004 and as a member of the International Board of the Voluntary Services Overseas, amongst many other institutions and organisations supported and sponsored by her.
Kamila Shamsie is the author of seven novels, which have been translated into over 30 languages. Her most recent novel 'Home Fire' won the Women's Prize for Fiction, was shortlisted for the Costa Novel Award and long listed for the Man Booker Prize. She is the recipient of a Tamgha-e-Imtiaz and has received awards for three of her novels from the Pakistan Academy of Letters. A Vice-President and Fellow of the Royal Society of Literature and Professor of Creative Writing at the University of Manchester, she was one of Granta's 'Best of Young British Novelists' in 2013. She grew up in Karachi, and now lives in London.
This event was held in collaboration with Ameena Saiyid OBE, S.I., Chevalier des Arts et des Lettres, Founder and Director, Adab Festival Pakistan, and Managing Director of Lightstone Publishers.
---
Wednesday 19 May 2021
Victoria Schofield in conversation with Dr Nasreen Rehman
View Details
Victoria Schofield is well known historian and commentator on international affairs, .The subject of their discussion will be the recently updated edition of Schofield's book 'Kashmir in Conflict: India, Pakistan and the Unending War.'
Victoria Schofield has over many years gained a specialist knowledge and love of South Asia, having travelled widely in the region. She is acknowledged as one of the leading international experts on the disputed state of Jammu and Kashmir.
Her books include   Kashmir in the Crossfire (1996), Kashmir in Conflict: India, Pakistan and the Unending War (2000, 2002, 2010 & 2021), Afghan Frontier: at the Crossroads of Conflict (2003, 2010), and Wavell: Soldier and Statesman (2006, 2010). She has recently published her memoir of her friendship with Benazir Bhutto, entitled The Fragrance of Tears.  Schofield is also the author of the official two-volume history of The Black Watch: The Highland Furies, The Black Watch 1739-1899 (2012) and The Black Watch, Fighting in the Frontline 1899-2006 (2017). She is a contributor to BBC World TV, BBC World Service and a variety of newspapers and journals including Asian Affairs and The Round Table: The Commonwealth Journal of International Affairs. She is a life member of The Pakistan Society. 
Victoria Schofield read Modern History at the University of Oxford and was President of the Oxford Union in 1977. In 2004-05 she was the Visiting Alistair Horne Fellow at St Antony's College, Oxford.  She is currently Chair of the Oxford Union Literary and Debating Trust (OLDUT) and Chair of the Editorial Board of The Round Table, The Commonwealth Journal of International Affairs.
Dr Nasreen Rehman is an economist who has worked in the private and public sectors in the UK and Pakistan before she turned to the arts and humanities. A historian of emotions and aesthetics, Nasreen is an activist, an academic, and an award-winning screenplay writer, who believes in the power of the arts to transform societies.
As Artistic Director of the Grand Trunk Road Company (GTR CO), a platform that connects people and ideas, she works with individuals and organisations across Bangladesh, India, Pakistan, and the UK, who share GTR CO's commitment to global peace, human rights, and a fight against gender-based violence, including violence against women and girls (VAWG), and for the rights of the LGBT and transgender communities. Nasreen is Director of the National Commission on Forced Marriage (UK).
---
Saturday 10 April 2021
Bridging the World – An Illustrated talk by Prof Naeem Hussain FREng
View Details
As one of the world's leading bridge engineers Prof Naeem Hussain has been personally responsible for leadership in the design of a number of major bridges worldwide including Stonecutter's bridge in Hong Kong and the famous Queensferry Crossing in Scotland.  Bridges are part of many road and railway infrastructure projects, and by their very nature have always been a fascination for the general public. In this talk, Prof Naeem will explore his career and present some of his bridges that have been designed, demonstrating his enduring interest in a holistic approach to design, where form, function and economics are all treated as equally important.
In 2012 Prof Naeem was awarded the UK Royal Academy of Engineering Prince Philip Medal for Exceptional Services to Engineering, and in 2018 was inducted into the Scottish Engineering Hall of Fame.
The son of a Civil Engineer in the Great India Peninsular Railway, Naeem Hussain was born in Yeotmal, India in 1942 and migrated with his parents and siblings to the future Pakistan in June 1947 just before independence in August 1947. Educated in Pakistan and the UK, Naeem studied both engineering and architecture and is now the Arup Global Bridge Leader based in Hong Kong, a leading engineering consultancy firm.
Prof Naeem has worked in Pakistan, Bangladesh, UK, Malaysia, Nigeria, Hong Kong and Canada and has been involved with bridge projects in New Zealand, Australia, Tonga, Philippines, Indonesia, Hong Kong, Korea, China, Thailand, Malaysia, Singapore, Brunei, Vietnam, India, Maldives, Iran, Saudi Arabia, Qatar, South Africa, Nigeria, Turkey, Sweden, Denmark, England, Scotland, Chile, United States and Canada.
---
Monday 8 March 2021
Celebration of International Women's Day (IWD) 2021, United Nations IWD theme "Women in leadership: Achieving an equal future in a COVID-19 world"
View Details
The event features three senior medical professionals with extensive experience both in Pakistan and the United Kingdom.
Ambassador (Retd) Leena Salim Moazzam, wife of the High Commissioner for Pakistan to the United Kingdom, will grace the occasion with her opening remarks.
Lt Gen Nigar Johar, along with Dr Naseem Salahuddin and Dr Samia Latif will be in conversation with Dr Humaira Jamal as moderator. The talk will centre around issues relating to the COVID-19 Pandemic and its disproportionate impact on BAME communities in the UK, as well as mitigation and recovery efforts so far being made both in Pakistan and the UK.
Panelists:
Lt Gen Nigar Johar has the distinction of being the first woman 3 star General in the Pakistan Army and has been the Surgeon General of the Pakistan Army since June 2020.
Dr Naseem Salahuddin is Head of Infectious Diseases at The Indus Hospital and is currently spearheading the initiative on COVID-19 in Sind. She has a postgraduate in Internal Medicine and Infectious Diseases. She is certified with the ABIM (American Board of Internal Medicine), and recognized for her works in this field with FACP (Fellowship American College of Physicians). She has authored over 50 scientific publications in peer reviewed medical journals, and has written over 100 articles, OPeds and short stories. She has founded CEDF (Citizens' Education Development Foundation) which is dedicated to teaching underprivileged children who have missed out on school. Dr Naseem is a member of "WHO Advisory Committee for Rabies", "SAGE WG for Rabies Vaccine and Immune Globulin" and a member of "WHO Advisory Panel for Neglected Tropical Diseases". Dr Naseem and her husband Iftikhar Salahuddin are avid world travelers.
Dr Samia Latif currently works as a Consultant in Communicable Disease Control at Public Health England. Samia is the Assistant Academic Registrar for UK's Faculty of Public Health and a member of the Faculty's Global Health Committee and following Special Interest Groups: Pakistan, Mental Health, Diversity & Equality and Global Violence Prevention. She also chairs PHE's BAME network. Samia is a GMC appraiser, an educational supervisor and an accredited mentor. Her areas of interest are health protection, culturally intelligent leadership, global public health and public mental health. She is a keen advocate for gender and race equality and is the UK Diaspora Lead for Women in Global Health Pakistan.
Moderator:
Dr Humaira Jamal Dr Humaira Jamal is Consultant physician in Supportive Care Medicine at the Peace Hospice and Central London Community Healthcare trust. Prior to this, she was lead Clinician in Enhanced Supportive Care and Palliative Medicine at Mount Vernon Cancer Centre UK from 2004-2019, and before that served as the clinical lead for Palliative Medicine at Harefield Hospital, Royal Brompton and Harefield NHS Trust. Having initially qualified with MBBS from Dow Medical College, Karachi, Pakistan, she obtained a scholarship for a research project in 1988 in Endocrinology at the Hammersmith Hospital and was awarded a PhD by the University of London in 1992. Having completed her specialist medical training she was appointed Consultant in Palliative Medicine at Mount Vernon Cancer Centre, East and North Hertfordshire NHS Trust in 2005. She has a particular interest in developing Palliative care services.
---
Tuesday 9 February 2021
Beo Rana Zafar in conversation with Amina Ali
View Details
Beo Rana Zafar, is a multi-faceted performer; actor, comedian, poet, and interior decorator alongside other accomplishments. Her creativity and talent in these areas has made her a popular choice as a speaker and entertainer to audiences both in the UK and Pakistan.
Her credits include key roles in a number of feature films and TV series directed by well-regarded Pakistani directors the likes of Sabiha Sumar and Mehreen Jabbar. Earlier in her career whilst working as a presenter, writer and researcher in the UK, she influenced the hugely popular 'Goodness Gracious Me TV series. In more recent years her stand-up comedy routines have established her as a household name in Pakistan.
She has been and remains committed to raising funds for Pakistani welfare associations through her performances. To further this specific purpose she has performed in the Gulf States, in the UK and in Pakistan.
Alongside her fondness for writing, she has collaborated with a Pakistani artist to publish a collection of poems entitled 'The Dreamer Awakes'. Since then she has translated and published an Urdu edition as well.
Amina Ali has been involved with Television in Pakistan as a host on a chat show relating to women's current affairs. She has been active in a number of international women's associations and is currently based in London with her family.
---
Wednesday 13 January 2021
Ambassador Ashraf J Qazi in conversation with Mishal Husain
View Details
Ashraf Jehangir Qazi has during his illustrious diplomatic career served as Pakistan Ambassador in a number of key countries at critical periods of their history. He later served as a Special Representative with the United Nations in Iraq and later in Sudan.
Notable amongst these were as Ambassador in Damascus, during the Lebanese civil war; in the former German Democratic Republic when the Wall came down and the two Germanys were re-united; and in the former USSR, where he witnessed the change from Gorbachev to Yeltsin and the emergence of the Russian Federation. He also served as Ambassador to China, The USA, and India, during important periods of their relationship with Pakistan.
His subsequent UN related appointments have included serving as Special Representative of the Secretary General and Head of the UN Assistance Mission in Iraq (UNAMI) and Head of UN Mission In Sudan (UNMIS).
After returning to Pakistan, Ashraf Qazi served as Director General at the Institute of Strategic Studies at Islamabad, and has been a member of the Advisory Group for Foreign Affairs. His articles on diplomacy regularly appear in national and international publications.
Mishal Husain presents the Today Programme on BBC Radio 4 and the BBC News at Ten on Sunday nights on BBC1. In two decades in journalism her work has taken her from refugee camps to international summits and from interviewing prime ministers to Prince Harry and Meghan Markle.
Before joining Radio 4 in 2013 she was one of the main presenters on the international channel BBC World News, including broadcasting from Pakistan after the assassination of Benazir Bhutto in 2007 and the killing of Osama bin Laden in 2011.
---
Thursday 10 December 2020
What it takes to be a top editor/How big a role does identity play in making it to the top?
View Details
Editor-in-chief of ELLE UK Farrah Storr explains how she has made it to the top of a profession that has an absence of Pakistani women, particularly at the top. She will explain the changes in representation she has witnessed in her 22 year career as well as some of the highs and lows of being an editor including looking at the benefits she believes her identity as a dual heritage woman from the North of England has brought to the table.
'Elle UK' has been described as "having the coolest, smartest fashion, beauty and lifestyle content, aimed also at a younger audience", so we would recommend you to also encourage younger family members and guests to watch this talk.
Prior to this, Farrah was the Editor in Chief of Cosmopolitan from July 2015 until April 2019 and in that time Farrah grew the brand to become the No.1 UK women's glossy. Previously, Farrah was the launch Editor of Women's Health magazine. Under her direction, Women's Health became the most successful women's magazine launch of the decade. Her achievements were recognised by the British Society for Magazine Editors when she won the prestigious award 'New Editor of the Year' in 2014. Most recently, Farrah was awarded Editor of the Year at the 2018 PPA Awards, Editor of the Year (Men's & Women's category) at the 2018 BSMEs, and was also named as one of the 36 BAME people on the Guardian's list of the 1,000 most powerful people in Britain. She is one of the judges for the Orwell Foundation's, Orwell Prize for Exposing Britain's Social Evils and is the author of The Discomfort Zone (Piatkus).
---
Wednesday 2 December 2020
Innovative banking initiatives for Non Resident Pakistanis
View Details
Dr Reza Baqir, the Governor of the State Bank of Pakistan, accompanied by his Deputy Governors, Ms Sima Kamil and Dr Murtaza Syed, will give a high-level talk on steps being taken to revive the health of the Pakistan economy especially the financial sector. He covered some key banking initiatives that are directed towards benefiting the substantial number of overseas Pakistanis who have been contributing well in excess of USD 20 billion (approx. GBP 15 billion) annually through home remittances into Pakistan.
The Governor and his colleagues will explain how they have engaged with the financial sector to deploy digital technology to transform the manner of conducting banking transactions, including account opening, without the need to physically visit Pakistan. Those with concerns on repatriation of their savings from Pakistan to their adopted countries received first-hand on the new regulatory regime in place.
The distinguished panel included:
H.E. Muhammad Ayub – Acting High Commissioner for Pakistan to the UK
The Lord Choudrey CBE, SPk – Chief Executive Bestway Group
Mr. Arif M Ali – CEO of HBL UK
Mr. Brian Firth – CEO of UBL UK
Sir William Blackburne – Chairman of The Pakistan Society
---
Thursday 12 November 2020
When Did Urdu Become Urdu? The Prehistory of Pakistan's National Language
View Details
Today, more than 70 years after Independence, Urdu has still not fully displaced English as a language of governance across Pakistan. But when did Urdu become Urdu? Though it has a written history that can be traced back at least 700 years, the term urdu only came to refer to a language late in the eighteenth century. What we now call Urdu was instead known by many other names such as prakrit, rekhtah, dakhani, hindustani, and (perhaps surprisingly) hindi. We will see the many terms that past authors employed to describe this language, tracing the history of the language from its origins to the present. Drawing evidence from texts preserved in a variety of media, it becomes possible to dispel certain myths while also understanding the various communities that have come together to communicate in this language. 
Walter N. Hakala is Associate Professor in the Department of English and Asian Studies Program at the University at Buffalo, The State University of New York. He is the author of Negotiating Languages: Urdu, Hindi, and the Definition of South Asia (Columbia University Press, 2016; Primus, 2017) and has published articles on coffee in 18th-century Delhi, language in Afghanistan, and South Asian lexicography. His current project is a survey of Urdu epigraphy. He regularly teaches courses on topics such as "Romance Traditions in Asia," "Islam and Literature," "Walking Dictionaries," and "Translation: Theory and Practice." (Twitter @WNHakala)
---
Thursday, 1st October, 2020
'In Conversation with Yasmin Lari' delivered on Zoom.
View Details
Yasmeen Lari, co-Founder and CEO, Heritage Foundation of Pakistan will be in conversation with Harriet Wennberg, Executive Director of INTBAU, about the path towards a future where heritage leads development, and where architecture provides security and dignity for all.
As Pakistan's first female architect, she has built several landmark contemporary buildings, and is also known for her humanitarian work and heritage conservation. After retiring in 2000, she has been engaged in heritage management and humanitarian architecture. She has conserved several heritage monuments at the Makli World Heritage site as well as 19th c. buildings in Karachi, Lahore and Peshawar. She is among 60 Women who have contributed the most towards UNESCO's objectives. She is the founder of Barefoot Social Architecture devised to empower marginalized sections of society. She is best known as a proponent of zero carbon footprint conceptions that are drawn from vernacular traditions and incorporate tenets of social and ecological justice.The initiatives she has led for housing, skills training, and community-led heritage regeneration have provided livelihoods and improved the lives of thousands in Sindh and throughout Pakistan – and all since retirement!
Yasmeen Lari is the recipient of several national and international awards that include; Hilal-i-Imtiaz (2014), Sitara-i-Imtiaz (2006), Jane Drew Prize 2020 and Fukuoka Prize 2016.
Harriet Wennberg is Executive Director of INTBAU, a global network founded by HRH The Prince of Wales dedicated to creating better places to live through traditional building, architecture, and urbanism.  In November 2019, INTBAU's Pakistan chapter hosted a conference and workshops in Karachi and Makli. These events included the inauguration of the INTBAU Training & Resource Centre at Makli by the President of Pakistan, HE Dr Arif Alvi, and built through the support of HRH The Prince of Wales.
---
Tuesday 8 September, 2020
A Private Viewing of 'The Forgotten Masters'

The Pakistan Society has reserved an exclusive private viewing of The Forgotten Masters, Paintings for the East India Company, being displayed at The Wallace Collection, in London.
View Details
Venue: The Wallace Collection, in London.
Admission: Open to Members of The Pakistan Society and their guests.
We have been advised that attendees will receive free audio recorders and will be filtered through in groups of four due to the size of the first room. Those waiting to be let in can start listening to the introduction on the audio at that time. Once the first group are ushered out of the small room then the rest will be admitted also in small groups. There is only a slight delay expected in between the groups due to the government regulations of social distancing, as the first room is quite small.
Face masks are mandatory.
---
Wednesday, 2nd September, 2020
A talk by Mahmood Jamal who gave a brief history of Urdu ghazal and shared some well-known of Asha'r (couplets) of Mir Taqi Mir and Ghalib, two of the greatest poets of Urdu Literature. He also gave a brief look at the life and times of these poets delivered on Zoom.
View Details
Mahmood Jamal is a poet and an award winning film-maker. He is the author of PENGUIN BOOK OF MODERN URDU POETRY( Penguin UK), ISLAMIC MYSTICAL POETRY(Penguin UK), FAIZ, FIFTY POEMS (OUP, Pakistan) and has been lecturing on Classical Urdu Ghazal at the Royal Asiatic Society for several years. He lives in London and has a degree from School of Oriental and African Studies, London University. He is the Writer and Producer of feature film RAHM which has been critically acclaimed and is the first Urdu adaptation of William Shakespeare's MEASURE FOR MEASURE.
---
Wednesday, 12th August, 2020
A talk by Dr Ghee Bowman covering his recent book 'The Indian Contingent: The Forgotten Muslim Soldiers of Dunkirk' delivered on Zoom
View Details
Synopsis
In December 1939, 1723 soldiers of the Royal Indian Army Service Corps stepped ashore at Marseilles to join the British Army. Almost all were Muslims from Punjab, who would go on to be citizens of Pakistan after Partition. They spent the next four years in Europe, and were unique in being the only units of the British Indian Army ever posted to the UK.
In the summer of 1940 after the German blitzkrieg, most of them escaped from France via Dunkirk and St Nazaire, and some became Prisoners of War. During their time in the UK, they made many strong friendships, fell in love and even left behind some babies. This talk will cover the background to these remarkable cultural pioneers, some of their many fascinating stories, and the process of researching their story.
Biography
Ghee Bowman recently completed a PhD at Exeter University, funded by the AHRC.  He has been researching Force K6 (the Indian soldiers in Europe in WW2) for more than seven years, in archives found in Pakistan, France and Germany and throughout the UK. He has also conducted oral history interviews with over 100 relatives of veterans, and people who remember them.
---
Thursday, 27th Febuary, 2020
From Kartarpur Sahib to Jamrud Fort, the Sikh Heritage Sites in Pakistan and Relics of the Lahore Durbar
View Details
Mr Singh presented: From Kartarpur Sahib to Jamrud Fort, the Sikh Heritage Sites in Pakistan and Relics of the Lahore Durbar.
Mr Bobby Singh Bansal's presentation covered important Sikh sites for tourism potential in Pakistan, especially in the Khyber Pakhtunkhwa province associated with Sardar Hari Singh Nalwa. The talk included unseen pictures of remote forts and royal mansions (havelis) built by General Nalwa and nobles of the Lahore court that are inaccessible to the public. The presentation continued with historical structures of Maharaja Ranjit Singh and his powerful courtiers that served at the opulent court of Lahore in the early 19th century. Bobby Singh Bansal has spent 30 years promoting Sikh heritage and tourism in Pakistan. His work includes the restoration of Sikh structures in Pakistan since 2003. In 2019, he installed a life size statue of Maharaja Ranjit Singh in the Lahore Fort to promote Sikh heritage and tourism.
Bobby Singh Bansal is a British born award-winning writer, historian and documentary filmmaker. He is the author of The Lion's Firanghis – Europeans at the Court of Lahore (2010), which charts the lives and careers of European mercenaries who served at the opulent court of Maharaja Ranjit Singh in the early nineteenth century and Remnants of the Sikh Empire – Historical Sikh Monuments in India & Pakistan (2015). His documentary films include, the poignant The Sikhs of Kabul – A Forgotten Community (2012), which won an award at the Guanajuato Film Festival, Mexico, 2013. This was followed by The Road to Mandalay – The Burmese Sikhs (2014) and Legacy of the Sikh Empire (2016). His other works include being part of the film The Black Prince (2017), based on the tragic life of the last king of Punjab – Maharaja Duleep Singh. His notable work in the preservation and restoration of Sikh structures in Pakistan have been officially recognised by various institutions, organizations and government agencies in Pakistan. His forthcoming documentary film The Sikhs of the Caribbean, is due to be released in 2020 along with his latest publication, The Punjab Chiefs – The Lost Glory of the Punjab Aristocracy in Pakistan.
---
Tuesday, 11th Febuary, 2020
Aga Khan Centre Tour
View Details
The Aga Khan Centre architecture incorporates a collection of gardens, courtyards and terraces that provides an insight into the diversity and influence of Islamic landscape design around the world and through history. The building was designed by Fumihiko Maki, one of Japan's most distinguished contemporary architects.
The tour capacity was limited to 20 members and we hope to be able to arrange another tour at a later date.
---
Wednesday, 18th December, 2019
Rafting down the Hunza Valley-a talk by Jonathan Rider and Edmund Le Brun
View Details
Jonathan Rider and Edmund Le Brun travelled down the Hunza Valley by raft and foot to see how the Karakoram Highway is changing the region. Taking in some of the most spectacular scenery Pakistan has to offer, they pass through landscapes rich in culture and history. By taking the less travelled route along this world famous highway, they hope to see another side to this region. The Hunza is unchartered waters. Jonathan and Edmund are the pioneers of travelling down the Hunza river in a raft. They shared their Hunza adventures while noting how the Karakoram Highway is changing the landscape. Passing along the same course as its ancient forebear – the Silk Road – the new Karakoram Highway promises to bring economic development and growth to the region as well as other changes and developments.
Jonathan Rider
Jonathan runs Aleph Strategies, a consulting firm specialising in overseas development and humanitarian aid. A Fellow of the RGS, Jonathan trained as an archaeologist at the Universities of Nottingham and Oxford before working in public affairs in Westminster. Later, in Afghanistan, he worked for the Aga Khan Foundation, before managing conservation activities for UNESCO at the Bamiyan World Heritage Sites.
Edmund Le Brun
Edmund is an Oxford graduate and a Forbes 30 under 30 social entrepreneur. He set up his business, ISHKAR, after living in Afghanistan for three years, and today works on projects in war-torn countries around the world. Alongside adventure talks, Edmund also regularly speaks about social entrepreneurship, and doing business in frontier.
---
Wednesday, 11th December, 2019
Pakistani Cinema in the early years-a talk by Siraj Khan
View Details
Siraj Khan spoke about Pakistan cinema with a historical perspective and showcased the crucial role that it has played in a developing society in Pakistan's formative years, for the nation to emerge as an exemplary modern Islamic state.
Films play a formative role in crystallizing a culture or addressing a contemporary issue, especially in an emerging landscape. In the first decade after its independence in August 1947, Pakistan too had multiple challenges staring at it, but it was also in these first 10-15 years, that its structure was cast into place. Being a composite art, cinema became responsible for popularising music, dance and literature among the common people of Pakistan. In the process, films started to have almost a hypnotic influence on most adults and even children. To go to a cinema to watch films was to escape into a different world for a few hours, which made it easier to accept the hard realities of real life, at an affordable price.
By the end of the first 10 years of Pakistan's formation, black-and-white cinema had become a powerful vehicle for culture, education, leisure and propaganda. Films of many genre, from documentary to drama were produced, which had a dramatic impact on lives in many tangible ways and are now excellent examples of the important role they have played on the social landscape in those years. Irrespective of the theme – whether joy, suspense, romance or social drama, entertainment was always the over-riding factor. Perhaps, the most striking aspect of this development was that until TV made its entry in late 1964, Pakistan's fledgling black-and-white cinema provided the only source of family entertainment for the elite, middle class and the common man alike. This talk will take you down the route it took to get there.
Siraj Khan was born in Karachi, to parents who had migrated from India after partition, and lived in the city until he was 25. Having travelled to 75 countries across five continents, living in the Middle East and the Asia-Pacific region, he and his family now live in Boston. A 'world citizen' living a life without boundaries, he is a connoisseur of South Asian film music, using art and culture effectively, to build bridges between boundaries and people. He has written scripts and directed many successful concerts of performing arts in multiple cities of the US, South Asia and UAE and as a freelance writer, contributes regularly to several journals and publications.
By profession, Siraj is a global finance and audit specialist, who has in the past worked for multinationals like British Petroleum, Schlumberger and Alcoa in the corporate sector and the global non-profit Pathfinder International. He has also served the Government of Pakistan, several times and sits on the board of several non-profits and charities in the US, Pakistan and India. Siraj has been recognized for his work towards women empowerment and services to children and youth.
---
Wednesday, 6th November, 2019
The Mountbattens: Their Lives and Loves-a talk by Andrew Lownie
View Details
Andrew Lownie spoke about his new book, 'The Mountbattens, Their Lives and Loves'. It covers the Mountbattens' time in India looking at the transfer of power, partition and the relationship with various Indian politicians including Nehru.
Drawing on four years of research around the world, prize-winning and bestselling historian Andrew Lownie provides a fresh and revealing portrait of the glamorous couple behind the modern royal family.
A major figure behind his nephew Philip's marriage to Queen Elizabeth ll and instrumental in the royal family taking the Mountbatten name, Dickie Mountbatten's career included being Supreme Allied Commander of South East Asia during World War Two and the last Viceroy of India.
Once the richest woman in Britain and a socialite who enjoyed numerous affairs, Edwina Mountbatten emerged from World War Two as a much loved and very effective charity worker.
From British high society and the South of France to the battlefields of Burma and the Viceroy's House in India, this is a rich and filmic story whose characters include all the key figures of the Second World War from Churchill and Montgomery to Roosevelt and Eisenhower as well as the Duke of Windsor, George VI, the Queen, Prince Philip and Prince Charles, Charlie Chaplin, Noel Coward, Salvador Dali, George Gershwin, Joan Crawford, Fred Astaire, Barbara Cartland, Grace Kelly and Merle Oberon.
Andrew Lownie says: "Though both Dickie and Edwina have had individual official biographies many years ago, this is the first joint biography and is based on extensive research not just in their own private papers but also archive collections around the world, interviews with dozens of people who knew them closely and Freedom of Information requests on both sides of the Atlantic. What I found surprised me and gives a very different picture of the couple and their relationship than in previous books."
This is an account of an unusual marriage which, whilst beset with infidelities, was also a loving and mutually supportive one. It also reveals much new information on many of the controversies of Mountbatten's career from the disastrous 1942 Dieppe Raid to the rapid transfer of power in India in 1947 as well as his murder in 1979.
Andrew Lownie was educated at Magdalene College, Cambridge, where he was Dunster History Prizeman and President of the Union, before taking his Masters and doctorate at Edinburgh University. A Fellow of the Royal Historical Society and former visiting fellow of Churchill College, Cambridge, he has run his own literary agency since 1988. A trustee of the Campaign for Freedom of Information and President of The Biographers Club, he has written for the Times, Telegraph, Wall Street Journal, Spectator and Guardian and formerly served in the Royal Naval Reserve. His previous books include acclaimed lives of the writer John Buchan and the spy Guy Burgess.
---
Wednesday, 2nd October, 2019
A Film Screening of Pakistan's best kept secret-Lahore Museum
View Details
We screened 'Pakistan's Best Kept Secret – Lahore Museum'. Please watch the trailer here. The film explores the significance of the Museum in Asia, but also in Britain today. Its collection tells stories of ancient cultures: Hindu, Jain, Buddhist, Sikh, Muslim histories, and those of empire, trade, the arrival of the East India company, the contribution of British Indian soldiers in World Wars I and II, the partition of India, and the creation of Pakistan. It also gives some insight into life in Pakistan today. After the screening we will have a Q&A with Anwar Akhtar, a British Pakistani journalist and director of the film.
The film features Anwar Akhtar in conversation with the Lahore Museum's ex-director Sumaira Samad, and playwright Shahid Nadeem (Ajoka Theatre Company).
Anwar Akhtar is the founder/director of The Samosa Media project, www.thesamosa.co.uk and has led The Royal Society of Arts & Commerce Pakistan Calling project, which has produced over 70 films. He was the production consultant on the play Dara, working with the Ajoka Theatre Pakistan and the National Theatre UK. Anwar has also been the Director at the Rich Mix Centre.
The Samosa Media has received support from The John Cass's Foundation, The Esmee Fairbairn Foundation, The John Lyon's Foundation and Sir Harvey McGrath.
The film was made by Samosa Media Project, as an educational resource to support diversity in the arts, heritage, history, religious studies curriculum in schools and universities, engage young people with these subjects.
---
Wednesday, 25th September, 2019
The 66th Annual Dinner of the Pakistan Society

View Details
This year's Annual Dinner was held at The Honourable Society of Lincoln's Inn, Great Hall, London WC2A 3TL.
The Pakistan Society Jinnah Medal was awarded to Zia Mohyeddin, the renowned actor/director, who addressed our guests during dinner.
The dinner was for our members and their guests.
The Pakistan Society introduced a select number of discounted tickets for students and young professionals up to the age of 35, at £45 per ticket.
---
Thursday, 24th July, 2019
A talk by Saliha Mahmood Ahmed, winner of MasterChef UK 2017

View Details
Saliha Mahmood Ahmed, winner of BBC's title of MasterChef UK 2017 joined us on Wednesday 24 July to speak about her MasterChef experiences. Saliha saw off 63 other contestants during weeks of gruelling culinary challenges to achieve the MasterChef trophy. During the series, Saliha routinely arrived at the MasterChef BBC studio straight from her night shift as a junior doctor. She practised cooking new dishes either early in the morning or at night around her night shift. Throughout, Saliha produced creative menus of 'East meets West' dishes. The winning dessert was a delightful unique combination of buttermilk, saffron and orange blossom panna cotta.
Saliha is specialising in gastroenterology and continues to work as a doctor.
Saliha's debut book, 'Khazana', is a treasure trove of dishes combining her Pakistani heritage with the history of the extravagant Mughals.
---
Thursday, 4th July, 2019
A presentation by Liaquat Merchant on the 4th Edition of the Jinnah Anthology
View Details
Barrister-at-law, Advocate Supreme Court of Pakistan, Liaquat Merchant is the grandson of Quaid-e Azam Mohammad Ali Jinnah's sister Mariambai who lived in Bombay. He is the Founder, President and Managing Trustee of The Jinnah Foundation, a registered charitable Trust which renders services to the poor, needy and deserving sections of society in the field of human development (education and health) and the Founder President of The Jinnah Society which he established to propagate the principles, ideals and vision of the Quaid as a nation building exercise.
Mr Liaquat Merchant is a lawyer by profession who qualified in Bombay (India) and started his practice of law before the High Court of Bombay in 1964. He has practiced law in Bombay, Dubai, London and in Pakistan since 1967 to date. He was appointed as Administrator of the Estate of Quaid-e-Azam Mohammad Ali Jinnah by the High Court of Sindh at Karachi in 1980 and was appointed as a Trustee of the Quaid-e-Azam Aligarh Education Trust by the same High Court in 1984. Liaquat Merchant is a former Deputy Attorney General of Pakistan and has established a large number of Trusts and other non-government organisations in Pakistan on which he serves as a member.
He has been responsible for various publications on Jinnah including Jinnah a Judicial Verdict, The Jinnah Anthology, M. A. Jinnah CD ROM Project and Quotes from the Quaid. In recognition of the services rendered by Liaquat Merchant, the President of Pakistan conferred Sitara-i-Imtiaz on him in the year 2008.
Mr Merchant's talk will cover new material on the subject. 'There is something of interest and value for everyone, the scholar as well as the student, the historian and the general reader.'
---
Wednesday, 12th June, 2019
Cultural Commingling in Pakistani English Literature – a talk by Muneeza Shamsie
View Details
Muneeza Shamsie spoke about the cultural commingling which has created Pakistani English Literature and which is actually one of the central themes of her book entitled Hybrid Tapestries. In her presentation she spoke about English language authors of Pakistani origin, past and present, which gave a further context to the sudden flowering of Pakistani English Literature we have seen in recent years.
Within Muneeza's portfolio list of current works she has compiled and edited three anthologies including the award winning And The World Changed: Contemporary Stories by Pakistani Women; and ultimately her literary history, Hybrid Tapestries: The Development of Pakistani Literature in English marks her out as the leading authority on Pakistani English literature today.
Muneeza is also a valued literary contributor. She is also the Bibliographic Representative (Pakistan) of The Journal of Commonwealth Literature, serving on several International Advisory Committees including those of The Journal of Postcolonial Writing and The DSC Prize for South Asian Literature; from 2009-2011 she was the Regional Chair (Eurasia) of the Commonwealth Writers Prize.
Muneeza Shamsie lives in Karachi and contributes regularly to the Pakistani press. She is the mother of Kamila Shamsie who herself has received an accolade of prestigious literary awards.
---
Wednesday  17th April 2019
Annual General Meeting

Held at: High Commission for Pakistan, 36 Lowndes Square, London SW1X 8JN.

---
Thursday, 28th March, 2019
Pakistan – the Oxbridge Connections – A talk by Professor Haroon Ahmed
View Details
What is it about the universities of Oxford and Cambridge and their constituent colleges that have nurtured so many men and women who have gone on to make such immeasurable contributions to Pakistan?  As Professor Haroon Ahmed points out: before the country was even founded or named, it seems that Oxbridge produced people who played eminently significant roles in its development. The poet and philosopher Allama Iqbal, who was at Trinity College, Cambridge, is often referred to as 'the spiritual father of Pakistan', and Choudhary Rahmat Ali, who is credited with creating the name Pakistan, was at Emmanuel College.  Liaquat Ali Khan, Pakistan's first Prime Minister, was at Exeter College, and the legendary 'father of Pakistan's cricket', Abdul Hafeez Kardar, was at University College, Oxford. Many of the country's leading educationists, literary figures and diplomats, as well as cricketers – and indeed its two Nobel Laureates, Abdus Salam and Malala Yousafzai — have Oxbridge backgrounds. Today's Prime Minister and Foreign Secretary, Imran Khan and Shah Mahmood Qureshi, are both Oxbridge graduates, as were Benazir Bhutto and her father Zulfikar.
Professor Ahmed, who has spent all his working life at Cambridge University, looking at the lives of some eminent Oxbridge alumni, explored the characteristics of an education that has led such outstanding achievements in Pakistan and across the world.
Haroon Ahmed is Professor Emeritus of Microelectronics at the University of Cambridge and Honorary Fellow of Corpus Christi College, where he was Master for six years. Since retirement he has published historical books on Cambridge University, Cambridge Computing, Cambridge Depicted and Cambridge Engineering.
---
Tuesday, 26th February, 2019
The World's Leading Travel Destination
Last year, the British Backpacker Society catapulted Pakistan's tourism potential into the international headlines by declaring Pakistan to be the world's leading adventure travel destination.
View Details
The Co-Founders of the British Backpacker Society will be visiting the Pakistan Society to share both their experiences of travel in Pakistan and their thoughts on how Pakistan can unleash its potential as one of the world's most exciting travel destinations. With tales ranging from their experiences in a sleeper train on Pakistan Railways to trekking in the otherworldly Kailash Valleys, the evening promises to be both an entertaining, uplifting and insightful affair that will highlight why it is only a matter of time until the benefits of international tourism fully return to Pakistan.
Speaker Profiles
Samuel Joynson is a Co-Founder of the British Backpacker Society and has travelled to over 95 countries worldwide. When he is not clinging to the back of a freight train in Mauritania, snowmobiling in the furthest reaches of the Siberian arctic or negotiating his way across borders in the Middle East, he can be found in Fontainebleau, France, where he is a Louis Franck Scholar on the MBA programme at INSEAD. Previously, Samuel has worked as an international lawyer in London, Abu Dhabi and Moscow, and has a BSc in International Relations and History from the London School of Economics.
Adam Sloper is a Co-Founder of the British Backpacker Society, and has travelled extensively across five continents. Alongside having an expertise in off-the-beaten-track travel destinations ranging from the mountains of Iraqi Kurdistan to the highlands of Tajikistan, Adam is a specialist in aviation, having worked at Heathrow Airport on the third-runway project. Adam has previously worked in Brussels, Medellin (Colombia) and London, and holds a BA in Languages and Contemporary European Studies from the University of Southampton.
Michael Worrall is a Co-Founder of the British Backpacker Society and a keen film-maker. Whilst Samuel and Adam are poring over a map to determine the next stage of their journey, Michael can usually be found balancing atop a nearby rocky outcrop to grab the perfect panorama. Michael has both a BA in Film and Television from the University of Nottingham and an MA in Post-Production Editing from Bournemouth University, and works in London as a freelance video editor.
---
Thursday, 24th January, 2019
Mishal Husain in conversation with her mother, Shama Husain, about Mishal's career and her book, The Skills: From First Job to Dream Job
View Details
Mishal Husain needed little introduction. Nor − to our members − didher mother, our Honorary Secretary. But while her daughter is one of Britain's best-known broadcasters, rather less well known is the fact that her mother also had a career in broadcasting. The spring board for this one-off event is Mishal's book, which was described in the Guardian as 'a manual-cum-memoir … practical, intricately researched, honest, self-questioning but outward-looking.' Few know Mishal better than Shama and the conversation gave us  insighs on how they see the world, Britain and Pakistan across two generations, and their own mother-daughter relationship.
Mishal Husain presents the Today Programme on BBC Radio 4 and the BBC News at Ten on Sunday nights on BBC1. In two decades in journalism her work has taken her from refugee camps to international summits and from interviewing prime ministers to Prince Harry and Meghan Markle. Before joining Radio 4 in 2013 she was one of the main presenters on the international channel BBC World News. Her work on location has included broadcasting from Pakistan the killing of Osama bin Laden in 2011 and the Peshawar school massacre in 2014.
She has made four critically acclaimed BBC documentaries: on the life of Mahatma Gandhi, on social media and the Arab uprisings, on Malala Yousafzai and on EU immigration to the UK. She has won awards including the London Press Club's Broadcaster of the Year and Women in Film and TV's Presenter of the Year.
---
Wednesday, 5th December, 2018
An evening at Lincoln's Inn: a reception in honour of Muhammad Ali Jinnah, the Founder of Pakistan
View Details
We celebrated the life of the Quaid with an evening at Lincoln's Inn, where he was called to the Bar in 1896 We gathered for refreshments in the historic Great Hall, which had just been superbly renovated and refurbished; there Sir William Blackburne, our Chairman and former Treasurer of the Inn,told us a little about the Inn and its history, and about Muhammad Ali Jinnah's time at the Inn. We were then able to see the Library, where the new bust of Muhammad Ali Jinnah stands, and where the Librarian displayed memorabilia and documents associated with the Quaid, and also with Allama Iqbal, the poet and philosopher.
---
Tuesday, 20th November, 2018
Searching for a Summit but finding Pakistan – A talk by Vanessa O'Brien, the first British/American woman to conquer K2
View Details
Vanessa O'Brien finally conquered K2 last year, 2017 – it was her third attempt, but it made her the first British or American successfully to summit K2. While there have been 150 female astronauts to outer space, only 50 women have ever made it to the top of K2. She is calling her talk Searching for a Summit, but Finding Pakistan because, she says, having been to Pakistan over three consecutive years, she 'discovered' the country, and the more time she spent with the people of Pakistan, the more important they became to her. She carried flags from Pakistan, the United Kingdom and the United States to the summit as a sign of friendship and solidarity, and she now acts as a Goodwill Ambassador for Pakistan.
Vanessa is a remarkable woman. After 20 years working in London the banking world, she decided to take up the challenge of becoming a climber in 2010. She has been extraordinarily successful and progressed from being a novice to a record-holder in a very short space of time. She climbed Everest in 2012 and in 2013 became a Guiness World Record holder as the fastest woman to climb the notorious 'Seven Summits'. (These are the seven highest mountains in seven different continents.) She has also been to both the North and the South Poles, and has climbed five of the world's peaks that are over 8,000 meters. Although K2 is only marginally lower than Everest, it is notoriously more dangerous — one in four people who climb it don't survive the experience — and it is technically more difficult to climb. The New York Times described it as 'the most hostile tip of the planet … mythical, moody and deadly'. And indeed, during her ascent Vanessa experienced the sight of dead bodies, winds of more than 30 mph and temperatures below minus 40 degrees Celsius. But as she said, 'although you need to train hard for all that physical work, more important is the mental determination you need to succeed'.
---
Tuesday, 4th September, 2018
A private view of a public office – a year in the life of the Lord Mayor and Lady Mayoress of London – An illustrated talk by Sir Michael and Lady Oliver. This event was held at the Cavalry & Guards Club
View Details
This talk was fascinating for those of our members and guests who attended the Annual Dinner at the Mansion House in 2017. Few probably knew, or know, what the role of the Lord Mayor involves, or the duties that he and the Lady Mayoress are expected to undertake during their year living in the Mansion House.
We are fortunate that Sir Michael and Lady Oliver, who visited Pakistan on many occasions, agreed to come and tell us about their experiences in 2001-2002, the Queen's Golden Jubilee year. They illustrated their talk with photographs as well film clips of some of the highlights and major events of their tenure.
They will explained the difference between the Lord Mayor of the City of London and the Mayor of London, and how the role of the Lord Mayor has changed so much over the past 15 years. They described life in the Mansion House, recounting the astonishment of the producer of the Antiques Road Show when he learned that the house is still furnished with the same pieces that were designed for it 250 years ago, and that many of the archaic ceremonies dating from 400 years ago continue to be performed annually. They described the drama of the Lord Mayor's Show, the rehearsals that were involved, and included clips of Sally opening it by doing aerial acrobatics while suspended from a vast helium balloon! They y gave a unique perspective on Jubilee year with a behind-the-scenes view, including the story of the Queen's amusement at the extraordinary incident of the racing horses at Temple Bar.
Among their official responsibilities were many overseas visits, for business and diplomatic reasons, and during their tenure they visited 23 countries, giving them a unique world view as well as some unforeseen adventures.
Sir Michael Oliver was a partner of Kitcat & Aitken, Stockbrokers and subsequently a Director of Lloyds Investment Management, Hill Samuel and Scottish Widows Investment Partnership. Among his many appointments, he was Chancellor of City University 2001-2002 and a Trustee of the University of East London, 1999-2003. He was, and is, involved with many charities.
Lady Oliver read History of Art at Cambridge. She was in the Costume jewellery business and then, having retrained as a gilder, worked in a restoration studio. For many years she was involved in a number of charities, including being Deputy President of London Red Cross, a role which stood her in good stead for many Mayoral Overseas visits.
---
Friday, 17th August, 2018
Remembering Patras Bokhari A bi-lingual event with a Geo TV documentary, and with Advocate Khalilur Rahman and Peter Gourd
View Details
Professor Syed Ahmed Shah Bokhari (1898–1958) was better known by his pen name, Patras Bokhari. The legendary Urdu writer, humourist, educationist and broadcaster was also a distinguished diplomat and Pakistan's first Permanent Representative to the United Nations.
Born in Peshawar into a Kashmiri family, Bokhari gained a Masters in English at Government College, Lahore, and a Tripos in English at Emmanuel College, Cambridge. (Many years later, the Bokhari English Prize was established there in his honour.) He returned to Government College, Lahore, as a Professor, and later became its Principal. The Urdu poets Faiz Ahmed Faiz and Noon Meem Rashid, were among his students. His collection of essays, Patras Kay Mazameen, published in 1927 is still recognized as one of the finest works in Urdu humour.
He served as Director General of All India Radio and, in 1950, accompanied Liaquat Ali Khan to the United States in order to write all the Prime Minister's speeches and public pronouncements. His association with Liaquat Ali Khan led to his appointment as Pakistan's first Permanent Representative to the United Nations, where he served from 1951–54. He remained in New York until 1958 as Under Secretary of the UN, Head of Information.
Advocate Khalil ur Rahman, an experienced speaker on Urdu literature and Peter Gourd whose wife Masooma is the niece of Patras Bokhari, spoke about Patras Bokhari, his career, his achievements and his life. Peter Gourd told us in English about Patras Bokhari's early life before handing over to Khalil ur Rehman who talked, in Urdu, of Patras Bokhari the Urdu writer.  Peter also talked about Patras the Educator, illusrating this with a short video in Urdu, and also reminded us of Patras the Diplomat.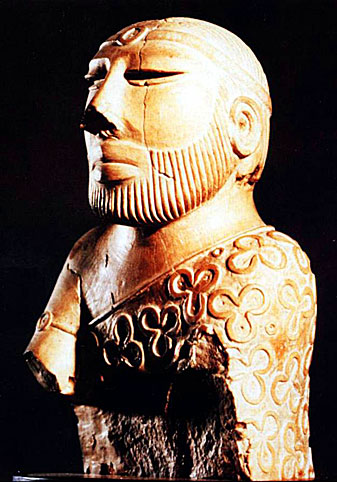 ---
Wednesday, 25th July, 2018
An illustrated talk by one of Pakistan's most revered personalities, Jimmy Engineer
View Details
Jimmy Engineer is perhaps best known as one of Pakistan's most celebrated artists. His work has been shown all over the world to critical acclaim. He is, however, also a dedicated social campaigner, a peace activist and a philanthropist and has used his art and his fame to highlight both the achievements and the struggles of the country and the people to which and to whom he is so deeply attached.
He was born in Balochistan to a Parsi family but, inspired by the simplicity and spirituality of Sufi Barkat Ali, from Faisalabad, he grew up to break all religious barriers and to believe in universality of faith, a belief that has continued to suffuse his life and work. He was educated at St Anthony's School in Lahore and then spent three years at the National College of Art in Lahore before moving to Karachi and becoming a professional artist. Since then he has created over 3000 paintings, 1000 calligraphies and 1500 drawings, which are in museums and private collections in more than 60 countries throughout the world. Many, however, are undocumented because he has given countless away to charities in order to raise money for good causes. His mission to support people in need stems from a decision he made in 1994, to walk from one end of Pakistan to another so that he might get to know how people lived and, as he said, 'to see and feel what the poorest of the poor go through'. It took him a year; he walked 4,700 kilometres on his own without being harmed, taking indirect, circuitous routes to see as much as he could. Since then, he has led more than a hundred walks, raising awareness of a myriad issues, mainly those related to seriously disadvantaged children, to widows, orphans, to the hardships and the endemic health problems they endure.
Jimmy Engineer talked engagingly  about his life and his art, illustrating his talk with images of his paintings and drawings.
---
Tuesday, 26th June, 2018
The Royal Workshops of Lahore An illustrated talk by Susan Stronge
View Details
This talk told the intriguing story of artistic production in Lahore at the height of its Mughal glory: the exquisite miniatures and manuscripts, the gold-inlaid swords and daggers, the sumptuous carpets, the jewels, the astonishing astrolabes and celestial spheres. In the in the 16th and early 17th centuries, the Mughal emperors travelled regularly to the northern capital of their empire, staying for weeks, months or even years. Court workshops, artists, and the royal library sometimes moved with them from Agra and Delhi, and some of the emperor Akbar's most famous and beautiful manuscripts, including the history of his reign, the Akbarnama, were written and illustrated in Lahore. At the same time the city had its own luxury industries. Carpets of the highest quality were made for the court, for the elite of the empire and for foreign traders. Families of hereditary craftsmen made highly sophisticated astrolabes and celestial spheres, while others made the swords and daggers for which the city was renowned, or the highly coloured glazed tiles that ornamented imperial structures across the city.
Lahore's fortunes declined in the political turmoil of the 18th century, until a young Ranjit Singh united Sikh forces behind him and took control of the city in 1799. Two years later he was proclaimed the first Sikh Maharaja of the Punjab. With her extensive knowledge of the period, and access to a vast library of beautiful images, Susan Stronge described how, under his patronage, the traditional art and crafts industries of the city were revived, and how Ranjit Singh's historians consciously evoked the Mughal past in praising the splendour of his court.
Susan Stronge is a Senior Curator in the Asian Department of the V&A Museum, London. Her main interest is Mughal court art of the reigns of Akbar, Jahangir and Shah Jahan, and she has published on a wide range of topics ranging from the Mughal art of the book to the jewellery of this period. Her exhibitions include the award-winning Arts of the Sikh Kingdoms, and Bejewelled Treasures: The Al Thani Collection, both held at the V&A. Her books include Painting for the Mughal Emperor (2002), Made for Mughal Emperors (2010), Tipu's Tigers (2009) and Bejewelled Treasures: The Al Thani Collection (2015). Her most recent research concentrates on the glazed tile revetments of Lahore and Kashmir made during the reign of Shah Jahan.
---
Wednesday  9th May 2018
Annual General Meeting

Held at: High Commission for Pakistan, 36 Lowndes Square, London SW1X 8JN.

---
Tuesday, 24th April, 2018
The Langlands School and College in Chitral – A talk by Carey Schofield 
View Details
Few people connected with Pakistan have not heard of the Langlands School and College in Chitral. Since 2013 Carey Schofield has been its Principal. It is a not-for-profit independent school high in the Hindu Kush mountains of Northern Pakistan. The school educates about eight hundred pupils (a third of them girls) between the ages of four and eighteen. The pupils include Sunni, Ismaili, Kalash and Christian children, and represent a cross-section of the community, from the families of shahzadas to those of sweepers.
Chitral, a princely  state that was only fully absorbed into Pakistan in 1969, is changing rapidly, with the Lowari tunnel making access to the rest of the country quicker and easier than it has ever been. Life is generally becoming more comfortable, with the supply of electricity from the new Golen Gol Power Station, but it is still very hard for the poor. The district has still not recovered from the worst floods, and the worst earthquake in its history, both of which occurred in 2015.
Carey talked about the pleasures of living in Chitral, and the difficulties of trying to achieve and maintain high educational standards in a poor and remote district. Most people would consider Carey to be a heroine to have taken on the challenges and faced the hazards that such a position involves; she regards it differently. As she said, although she still visits London, she feels that her home is now in Chitral.
Carey Schofield has had a role in education for many years and spent decades as a School Governor in London schools in the private and state sectors. She has been visiting Pakistan since 2004, initially as a writer and journalist. She is the author of Inside the Pakistan Army ( Biteback, 2011). She was a member of the Pakistan Society's Executive Committee for several years.
---
Wednesday, 4th April, 2018
Sir Sultan Muhammad Shah, Aga Khan III: A Muslim Leader of the Twentieth Century – An illustrated talk by Dr Wafi Momin
View Details
Although Aga Khan III, Sir Sultan Muhammad Shah (1877–1957), is perhaps most widely known as the 48th hereditary Imam of the Ismaili Muslims, his highly distinguished and multi-faceted public career bears witness to his services for all Muslims and, indeed, for the world at large.
Born in Karachi on 2nd November 1877, it was apparent that even as a young man he was gifted with the qualities of a statesman and leader. Sir Aga Khan's efforts towards the promotion of Muslim interests in India, and elsewhere, are legendary. He led his fellow-believers in politics, education, social reform and other arenas. He was one of the founders and then became the first president of the All-India Muslim League. He played a critical role in the creation of Aligarh Muslim University. In times of war and religious conflict, he actively championed the cause of peace and advocated communal harmony. His innate and deep concern for the betterment of human condition is best reflected in his election as President of the League of Nations in 1937.
For the Ismailis, he was more than a spiritual leader; he guided his followers in such wide-ranging spheres as social welfare, education, economic matters, as well as in religio-ethical concerns. Perhaps, the most salient feature of his legacy as a leader of the Ismaili community was to restructure it along modern lines, preparing his followers to cope with the challenges of a new era.
By weaving together the many and different threads of Sir Aga Khan's life and career, Dr Momin showed just how important and influential a Muslim leader he was during the twentieth century and how his legacy lives on in his successor.
Dr Wafi Momin holds a doctorate in South Asian Languages and Civilizations from the University of Chicago. His research interests include Islam and the interaction of religious ideas in South Asia. He is currently Head of Ismaili Special Collections Unit at the Institute of Ismaili Studies, and in this role he has the overall responsibility for the Institute's collections of special materials, their development and preservation, as well as for conceptualizing and overseeing research projects and educational activities pertaining to these materials. In addition, he teaches within the Institute's educational programmes, dealing especially with the topics of Ismaili history, and Islam and Muslims in South Asia.
---
Tuesday, 20 February 2018
The legacies of Sir Ganga Ram: a man ahead of his times – An illustrated talk by Dr Paul Flather
View Details
Sir Ganga Ram (1851–1927) is rightly revered as a great son of the Indian subcontinent and as one of the modern 'fathers of Lahore'. He can lay claim to many major achievements: he is chiefly known as an engineer who constructed major colleges and hospitals including The Lahore Museum, Aitchison College and the Sir Ganga Ram Hospital, and who also devised ways to irrigate vast areas of the Punjab; but in addition he was a reformer who designed a Model Town and promoted the education of girls; a stalwart social supporter of the less fortunate, including child widows, the elderly and the disabled; and a policy-maker who supported industry and harmonious communal relations.
What can we make of such legacies today? In his talk, Paul Flather, who is his great-great grandson, discussed Ganga Ram's many contributions, focussing on five key strands: agriculture, industry, social wellbeing, education, and, of course, philanthropy. In  conclusion, he argued that Ganga Ram must be seen as a man who was 'ahead of his time', a modernist, a humanitarian, who lived his life well and to the full, and who continues to speak to our times in the 21st century.
Dr Paul Flather's own heritage can be tracked back to Lahore. He was sent to school in London, eventually winning a scholarship to Balliol College, Oxford.  Throughout his varied career as a journalist, politician, human rights activist, education manager, and academic, he has never lost his links to the Indian subcontinent. He has published numerous articles and chapters on India, lectured in Delhi and Karachi, helped run an Asian Centre for Democracy Studies. He has chaired the Vicky Noon Educational Foundation for 17 years, overseeing between 4 and 12 awards a year to Pakistani students coming to study at Oxford and Cambridge. He has worked for the BBC, Times Newspapers, New Society, and the New Statesman. He was founding Secretary-General and CEO of the Central European University, helping to found several major Open Society–Soros programmes. He returned to Oxford as Director of International and External affairs, and is currently a Fellow of Mansfield College. In 2000 he was appointed founding Secretary-General of the Europaeum association of leading European universities, and still retains his links with the association.
---
Tuesday, 23rd January, 2018
The early British High Commission in Pakistan: its role and history – A talk by Professor Ian Talbot
View Details
The Pakistan Society was delighted to co-host this event with Bloomsbury Pakistan. It was introduced by Professor Edward Simpson, Director of SOAS South Asia Institute, and chaired by Sir Nicholas Barrington, a former High Commissioner to Pakistan.
The literature on the legacies of Partition for Pakistan has overlooked the history of the creation of diplomatic embassies within the new country. In this talk, Professor Ian Talbot, who has long had a particular interest in Pakistan, recounted the story of Britain's early High Commissions and the difficulties that they faced. The very first one had to be established in great haste in the weeks leading up to Independence, and the Chancery had to lodged in a leased office in the British Chamber of Commerce building, while what had been the Sindh Collector's residence became the official Residency.
Professor Talbot examined the roles played by the first four British High Commissioners: Sir Laurence Graffety-Smith (1947-51), Sir Gilbert Laithwaite (1951-4), Sir Alexander Symon (1954-61) and Sir Morrice James (1961-5). As he said, they each brought very different personalities and priorities to the instructions from London. Their task was far from easy: there was always the difficult job of maintaining a fine balancing act between Pakistan and India, and they also had increasingly to compete with the Americans for influence. He looked at their management of the High Commission and its outposts in Lahore, Peshawar, Rawalpindi and Dacca; and analysed the ways in which the diplomatic mission undertook the important tasks of political reporting, mediating in the Kashmir conflict and protecting British interests at times of conflict in what was a formative period in Pakistan history.
Ian Talbot is a Professor of Modern British History at the University of Southampton. He wrote the seminal work, Pakistan: A Modern History, which was first published in 1999, reissued in an expanded form, and is now in its third edition. He was presented with the Pakistan Society Award in 2011 for his many scholarly and sympathetic publications on the country. He is an acknowledged expert on Partition and, in addition to several articles, he co-authored a major study on the subject and its aftermath for Cambridge University Press. He was a speaker at the recent Lahore Literary Festival in London.
---
Wednesday, 13 December, 2017
St Thomas in Taxila – an illustrated talk by Serena Fass
View Details
There has long been evidence that St Thomas, one of the 12 disciples of Jesus, travelled from Jerusalem via Persia to Taxila, as well as to other places in the south of the sub-continent. In her talk, Serena Fass concentrated on the three years in the middle of the 1st century AD when it is said that St Thomas was in Taxila. Here, she explained, he was a guest of the Zoroastrian King Gondolpheres and, among other things, he built a palace for the King.
The plausibility of St Thomas being in Taxila is not the same as absolute proof, but there is more than just tradition to substantiate his presence there, including a 1st-century coin found in the excavations at Taxila, which bears the likeness and name of the King in Aramaic script, the language of Judea. A 'St Thomas' cross was discovered in Sirkap, near Taxila, which also dates from the 1st century, and a contemporary manuscript, The Acts of Saint Thomas, discovered in Syria in the early 19th-century, corroborates the story of Thomas's arrival in Taxila. As the highly-respected historian and broadcaster, Professor Michael Wood, says, 'this is a literally amazing story.'
Serena Fass has been studying and researching the life and times of Jesus, and the spread of early Christianity, for many years; she is the author of three books on the subject, including her most recent one, In the footsteps of St Thomas, for which she travelled extensively in Pakistan, and for which Michael Wood wrote the introduction.
---
Thursday, 23rd November, 2017
A special tour of the Foreign and Commonwealth Office
View Details
We were offered a private tour of this fabulous Grade 1 Victorian building. In brief, the tour included the magnificent, richly decorated Durbar Court, the India Office Council Chamber, the Locarno Suite and the exuberant triple-height grand staircase.
Although the first-ever Secretary of State for Foreign Affairs was appointed in March 1782, the first purpose-built Foreign Office was not begun until 1861. The well-known architect George Gilbert Scott was responsible for the overall classical design, in partnership with Matthew Digby Wyatt, the India Office's Surveyor. Lack of money during post -1945 austerity Britain and distaste for anything Victorian saw the former grandeur reduced to squalor, and many of the fine areas were lost from sight behind false ceilings and plasterboard partitions. In the 1960s, as part of the plans for a new Whitehall, it was decided to demolish Scott's buildings and to erect new offices on the same site. Fortunately lack of money and public outcry led to the offices being designated as Grade 1 and then to a rolling programme of lavish restoration. After two decades of work, not only have the glorious fine rooms and public spaces been brought back to life but also produced 25% extra usable space – which houses many of the 1,200 staff – for far less than the cost of demolition and rebuilding. It was originally conceived as 'a kind of national palace or drawing room for the nation', to impress foreign visitors. It certainly continues to do so.
---
Wednesday, 18 October, 2017
The End of an Empire – how a handful of people changed the world for ever A talk by Alex von Tunzelmann
View Details
In August 1947, in one of the defining moments of the 20th century, the sovereign nations of Pakistan and India came into being. Some 400 million people gained independence, and Britain lost four-fifths of its empire. This pivotal, cataclysmic event had been brought about by a tiny number of people. The chief players were Mohammad Ali Jinnah, the formal, highly disciplined politician, the future Quaid-e-Azam; Jawaharlal Nehru, the fiery prime minister-to-be; Gandhi, the profoundly influential yet mystical figure; and Louis and Edwina Mountbatten, the glamorous but unlikely couple who had been dispatched to get Britain out of India without delay.
Alex von Tunzelmann's bestselling book Indian Summer: The Secret History of the End of an Empire was published to great acclaim ten years ago. To mark another decade in Pakistan's history, she re-visited the scene and talked about those events and personalities. She conveyed the extreme pressures under which they were all working. She considered the main charges against Mountbatten and whether all the main protagonists were at times guilty of obstinacy, pride, ill-temper and bad judgment. She examined the roles played by Churchill and Attlee and posed the idea that perhaps the mayhem and massacres that accompanied partition were the legacy of decades of chaotic, violent, unresponsive and wilfully divisive British rule.
Alex von Tunzelmann is an historian and screenwriter. Her first book was described by the writer William Dalrymple as 'Unquestionably the best book I have ever read on the Independence and Partition of India and Pakistan, and pretty close to a flat-out masterpiece.' Her most recent book is Blood and Sand: Suez, Hungary and the Crisis that Shook the World. She has remained deeply interested and involved in Pakistani matters, and took part in the most recent Lahore Literary Festival both in Lahore and in London.
---
Wednesday,  16 August, 2017
Private view of Jamil Naqsh exhibition at the Pontone Gallery
with a talk by Edward Lucie-Smith
View Details
The Pontone Gallery gave us a private view of their exhibition of new works by Jamil Naqsh and an exclusive introductory talk by the art historian and critic Edward Lucie-Smith, who had known Jamil Naqsh and his work for a very long time.
In his words, 'Jamil Naqsh's new series of images reaffirms his reputation as a master draughtsman, with a sidelong glance at established Western traditions to which he both does and doesn't belong.
What Naqsh offered were close-up portraits of beautiful young women, of a type familiar from the romantic dream world of Mughal miniature painting, but enlarged to life-size, or maybe a little beyond that, and presented in warm sepia monochrome.'
Jamil Naqsh is one of the best-known contemporary artists from Pakistan, long famous in his own country, but also well established in international auctions.  His work reflects not only the culture of Pakistan, but also that of the whole of the subcontinent, both Muslim and non-Muslim. Recognizable in it are echoes of the Mughal regime, and the calligraphic traditions of his upbringing. He was born in 1939 in Uttar Pradesh, moved to Karachi at Partition, and studied miniature painting with the late Ustad Mohammad Sharif, at the National College of Arts, Lahore. He was awarded the Sitara-e-Imtiaz in 2009. He now lives and works in London.
Edward Lucie-Smith is an internationally known art critic and historian, and also a published poet, an anthologist and a practicing photographer. He has published more than sixty books about art, chiefly – but not exclusively – about contemporary work. Several of his books on art, including Movements in Art since 1945, Visual Arts of the 20th Century, A Dictionary of Art Terms and Art Today are used as standard texts throughout the world.
For further information, see: www.albemarlegallery.com/artists/jamil-naqsh-figurative
---
Tuesday, 18 July, 2017
What's in a name? An illustrated talk on Faiz Ahmad Faiz by his younger daughter, Moneeza Hashmi.
View Details
Faiz Ahmed Faiz is – after Allama Iqbal – Pakistan's most celebrated poet. His work has been translated into a great many languages. He was awarded the Lenin Peace Prize in 1962 and, posthumously, Pakistan's highest civilian award, the Nishan-e-Imtiaz, and remains a highly influential figure in Pakistan continuing literary tradition, venerated for his stance on peace and human rights.
He was a scholar of Persian and Arabic, and leading intellectual. After Partition he edited The Pakistan Times, a socialist English-language newspaper, but in 1951 he was arrested under the Safety Act and spent four years in prison. Later, under Zulfikar Ali Bhutto, he served with the National Council of the Arts and as principal of Abdullah Haroon College, but when Bhutto was overthrown by Zia Ul-Haq, Faiz was forced into exile in Beirut, Lebanon.
He married Alys George, a British expatriate and convert to Islam, with whom he had two daughters. As the younger one, our speaker, said, "Theirs was a love story which knew no geographical or cultural boundaries and survived tests of separation,jail sentences,trials and exile."
Moneeza talked about both her parents and what it was like to grow up under their influence, and illustrated her talk with video clips of family life and of the work of the Faiz Foundation Trust in Lahore which continues to promote peace, tolerance and human rights.
Mrs Moneeza Hashmi had a very distinguished career in Pakistan Television, retiring as programme director of 5 channels. She was President of the Commonwealth Broadcasting Association for 3 terms, and General Manager International Relations of HUM TV until recently. She is now Creative and Media Head of the KASHF Foundation and, in her commitment to empowering women in Pakistan has represented Pakistan on many international forums, seminars and conferences on the subject. She is the author of a book titled Who Am I? based on is a collection of interviews with role-model women in Pakistan.
---
Wednesday 12 July, 2017
In Search of the Essence of Mughal Architecture – An illustrated talk by Taimoor Khan
View Details
This talk aimed to solve – perhaps for the first time – a centuries-old mystery: what were the design methods used to achieve the sublime beauty of the best known and loved examples of Mughal architecture? Two of these masterpieces, Humayun's Tomb (1570) in Delhi and the Taj Mahal (1632-43) in Agra, were the focus of this presentation.
Taimoor Khan, an architect specializing in traditional Islamic architecture, outlined the context in which these buildings were created when the emperor Shah Jahan (1628-58) presided over a court that patronised all the arts. One of the greatest Mughal architects who worked for him was Ustad Ahmed Mimar Lahori (originally from Lahore, he eventually settled in Delhi).  Taimoor proceeded to explain, with the use of his own many drawings, how the use of geometry was used to achieve the sublime proportions in both buildings.
Maintaining that architecture should be viewed as any other classical art form with a given grammar, vocabulary and concepts of beauty, Taimoor also explained how proportion is the common principle between architecture and music – reminding us of al-Ghazali's statement that proportion or harmony is the root of all sensorial beauty.
Taimoor Khan trained as an architect at the National College of Arts in Lahore. He gained an MA in South Asian Design and Architecture from De Montfort University in Leicester, UK. He is also the founding director of Hast-o-Neest – Institute of Traditional Studies & Arts – in Lahore, which promotes the research and study of traditional art and culture.
---
Thursday, 29 June,  2017
A private tour of the Royal Military Academy, Sandhurst
View Details
Fifteen members of the Society were fortunate to be given a private tour of the Royal Military Academy (RMAS) by Major Uqbah Malik, the first-ever Pakistani, as well as the first-ever Muslim military officer, to undertake duties as Platoon Commander there. He himself had passed out of Sandhurst in 2007 with the Sword of Honour, the highest accolade for a cadet.
Major Uqbah welcomed us and explained how and why Sandhurst works in the way that it does. Essentially it is where all officers in the British Army are trained to take on the responsibilities of leading soldiers under their command. The training, which lasts 44 weeks, covers military, practical and academic subjects and is both mentally and physically demanding. Major Uqbah then took us round the various departments and buildings of the Academy. We started in what is now known as the Old College, which was purpose-built for the college in 1812 (though the Academy had been established in 1741); we also saw the Indian Army Memorial Room, the Library and the Royal Memorial Chapel as well as more mundane but essential working and teaching rooms. The tour lasted about two hours and we felt we had been given an excellent overview of the Academy and what it does.
---
Wednesday  5th April 2017
Annual General Meeting

Held at: High Commission for Pakistan, 36 Lowndes Square, London SW1X 8JN.

---
Wednesday  8th March 2017
Allama Iqbal  – A talk on his life and work by Bishop Michael Nazir-Ali
View Details
Sir Allama Mohammad Iqbal (1877–1938) is now revered – and best known – as a poet, but his philosophy and his political ideas, first as a member of the Punjab Legislative Council and later as president of the All India Muslim League brought him fame and also very considerable influence. Though he had believed in the notion of pan-Islamic nationhood, he came to think that the only way for Indian Muslims to be able to live according to the tenets of Islam was in a Muslim state. For this reason he is regarded by some as the first proponent of the two-nation theory in support of what would ultimately become Pakistan, and he is often referred to as 'the spiritual father of Pakistan'. His writings, speeches, and ideas played a crucial role in the development of the Muslim League, and he was both a supporter of, and an influence upon, Muhammad Ali Jinnah. However, as Bishop Michael said, it is because Iqbal has become the main ideologue of Pakistan,that it is important for us, in this 70th year of independence, to listen carefully to the whole of his thought rather than merely to what has become popular.
Bishop Michael has long studied Iqbal's philosophical, theological and literary work. He outlined the life of Allama Iqbal and discussed the development of his philosophical ideas and how these influenced his religious and political thoughts. He concentrated on to Iqbal's Persian and Urdu poetry and its engagement with the nature of the self and of spiritual knowledge, with his assessment of other traditions and of perceptions of truth in them, as well as the renewal and reform of his own tradition for which he worked ceaselessly.
Bishop Michael Nazir-Ali was Bishop of Rochester from 1994–2009. He has been Bishop of Raiwind in Pakistan, and General Secretary of CMS, and a member of the House of Lords.  Having read Economics, Sociology and Islamic History in Karachi, he went on to read Theology at Cambridge, and did further research at Oxford, Cambridge and elsewhere. His interests have led him to study in several fields, including comparative literature and comparative philosophy of religion. He has taught at colleges and universities in the UK and Pakistan, and been a visiting lecturer in Canada, the USA, Australia, Uganda and Egypt. He is the author of 13 books and of numerous articles, many of which focus on the relationship of different faiths, particularly between Christianity and Islam; and he has long experience of Christian-Muslim dialogue at Al-Azhar, the Iqbal academy and the Holy City of Qom.
---
Thursday, 23rd February, 2017
Abdul Sattar Edhi
A talk, with personal recollections, by Peter Oborne
View Details
'I have met presidents, prime ministers and reigning monarchs. But until meeting Abdul Sattar Edhi, I had never met a saint. Within moments of shaking hands, I knew I was in the presence of moral and spiritual greatness.'  These are Peter Oborne's words – and also the views of millions of Pakistanis. No Pakistani since Jinnah has commanded the same reverence.
Edhi's life was legendary long before he died. Born in British India, he moved to Pakistan six days after it was formed in August 1947. Soon after, he set up a simple pharmacy offering drugs and basic medical care, regardless of people's ability to pay, next to his family home in Jodia bazaar. The area is still the headquarters of the Edhi Foundation; it is run out of a ramshackle building where he lived to the end of his days, in the austerity that was the hallmark of his life. The Foundation now owns and runs Pakistan's largest ambulance service, as well as nursing homes, orphanages, clinics, maternity wards, morgues, homes for the elderly, and women's shelters, along with rehabilitation centres. Since its inception, it has rescued more than 20,000 abandoned babies, rehabilitated some 50,000 orphans and has trained more than 40,000 nurses. Its guiding principle, based on Edhi's determination to ignore considerations of creed, cast or sect, is that no one is ever turned anyone away. Once asked why he was prepared to help Christians and Hindus alike, Edhi replied, 'because my ambulance is more Muslim than you'.
Peter Oborne told us how he met Mr Edhi, and what he discovered about him through his many conversations, and what he believes Edhi stood for. As he concluded, 'The story of Mr Edhi coincides with the history of the Pakistan state. More than any other living figure, he articulates Jinnah's vision of a country which, while based on Islam, nevertheless offers a welcome for people of all faiths and sects.'
Peter Oborne, the well-known journalist and commentator, is particularly interested in politics, Pakistan, and cricket. (His talk on a combination of these last two subjects was one of our liveliest evenings of 2014.) He has long been an admirer of Edhi, and in 2008 interviewed him for a major article in The Daily Telegraph, and then made a film about Edhi's work for Channel 4 in 2011. He was the chief political commentator of the Daily Telegraph from 2010–15, and has since then written a weekly column for The Daily Mail. He has reported for Channel 4's Dispatches and Unreported World and is a regular on BBC programmes Any Questions and Question Time.
---
Tuesday, 24th January 2017
Sir Syed Ahmed Khan: his life and legacy – a talk by Professor Iftikhar Malik and Syed Mahmood Masood, Sir Syed's direct descendant

View Details
2017 is the 200
th
anniversary of the birth of one of the great founding fathers of Pakistan, Sir Syed Ahmed Khan.
Mahmood Masood began the evening by telling us where he himself fitted into the family of his great-great-grandfather, Sir Syed. He outlined the major contributions that Sir Syed made to Pakistan, and also traced Sir Syed's influence on his son, Justice Syed Mahmood, who was the first Muslim High Court Judge under the British Raj, and his grandson, Sir Syed Ross Masood, who was also a great educationalist and became a distinguished Vice Chancellor of Aligarh Muslim University.
Professor Malik then traced Sir Syed's pioneering, profoundly influential ideas and reviewed his outstanding achievements.
Sir Syed was born into the nobility of Delhi and educated within the Mughal court, but went on to serve the East India Company and become a lawyer and judge. He developed an admiration for Western-style education and, despite being a devout Muslim, began to recognize the disadvantages that traditional dogma and religious orthodoxy were imposing on the Muslims of India. He argued instead that the Qur'an rested on an appreciation of reason and natural law, making scientific inquiry important to being a good Muslim. So firmly held were his views that he remained undaunted when his ideas were severely rejected by Muslim clergy, and he intensified his work, founding successful modern schools and universities, most famously at Aligarh.
Not only was he thus the founder of what we would now term Islamic Modernism, but  Sir Syed also emerged as a protagonist of Urdu as the symbol of Muslim heritage and the natural language of the Muslim community. Thus he is often described as the progenitor of the 'two-nation' theory – the ideological foundation of what became the Pakistan Movement which was to have such a strong influence on the Quaid.
Professor Iftikhar Malik, a Fellow of the Royal Historical Society, teaches International History at Bath Spa University. He was the Quaid-i-Azam Fellow at St Antony's College, Oxford, for five years and has been a visiting faculty member at universities in Barcelona, Berkeley, New York, Brussels, Koblenz, Athens and Helsinki. His chief areas of research are Asian intellectual history and politics with special reference to Modern South and South-west Asia, the British Empire, Muslim communities in the West, and the US/Western-Muslim world relationship. He is author of a great many books and scholarly papers, and has given lectures and presented papers at academic institutions throughout Europe. His most recent book Muslims and Western Europe in the Modern Era: Contemporary Debates in Historical Perspective, will be published in London by Bloomsbury in 2018.
Syed Mahmood Masood, was born soon after partition in Karachi, and from an early age experienced at first hand 'the inescapable appreciation of the wide spread reverence that Pakistani's of all backgrounds held for his great-great- grandfather'. He is a fellow of the Institute of Chartered Accountants in England and Wales and practised in Pakistan, followed by a career change in his late twenties which subsequently afforded him and his family the privilege of living in nine different countries and twelve cities over a thirty four year period. He has recently retired and lives in London.
---
Wednesday,  14 December  2016

Architectural Jewels of Pakistan – from Sind to the Hunza Valley
An illustrated talk by Dr Mehreen Chida-Razvi

View Details
This talk ranged in time from the beginning of the second millennium  to the nineteenth century, and spanned the geographic breadth of Pakistan, Dr Mehreen Chida-Razvi  explained the whens, whys and hows of many of Pakistan's greatest architectural gems, focusing on palaces and tombs and other funerary spaces.
Dr Chida-Razvi presented her talk as a series of case studies, describing the architecture and, almost more importantly, explaining the context in which it came into being. While Pakistan's predominantly Muslim heritage took centre stage, she also include buildings and sites created by, and for, other religious groups and peoples. Thus she  encompassed monuments from the fabulous necropolis of Makli Hill to the grand Muslim mausoleums commemorating a single saint or ruler, and explored the range of palatial residences from those built for the Shamanistic rulers in the Hunza Valley to those of the Sultanates and Mughals.
Dr Mehreen Chida-Razvi is a Research Associate in the Department of the History of Art at SOAS, and Assistant Editor for the International Journal of Islamic Architecture. She is a specialist on the art, architecture and material culture of Mughal South Asia and has lectured extensively on Islamic and Indo-Islamic Art at SOAS, University of London, the Courtauld Institute of Art, the University of Oxford, the Victoria & Albert Museum, and Sotheby's Institute of Art. Her publications include contributions to books and articles on European views of the Mughal Empire, urbanism in Mughal Lahore, aspects of Mughal painting and architecture, and the links between architecture and power. She is currently writing a book on the patronage and production of the Mughal mausoleum of Emperor Jahangir.
Many of the superb photographs that illustrated Dr Chida-Razvi's talk were taken by Sohail Azhar. Sohail set up TravelPak in 2004 in order to put Pakistan back on the world-wide tourist map. As a keen trekker, he began by arranging treks but soon realised that there was so much more to offer and now organizes specialist archaeological, architectural and religious tours, as well as more general historical and cultural tours across the length and breadth of country. His penetrating eye for telling detail as well as for the perfect panorama is obvious in his photographs – though he maintains any success he has is owed to Pakistan being a dream location for any photographer.
---
Wednesday, 16 November 2016
Ruddy on the Frontier: the young Rudyard Kipling in the Punjab 1881-1885 – An illustrated talk by Charles Allen
View Details
Based on his much-acclaimed biography of Rudyard Kipling, Charles Allen will tell us the story of how 'young Ruddy' transformed himself into Rudyard, the most celebrated writer of the 1890s. (Kipling received the Nobel Prize for literature in 1907; he was the first English-language writer to do so and, at 42, still the youngest ever to win it.) Kipling was born in Bombay, but after an unhappy childhood in England, returned to the subcontinent, to Lahore, where Allen's great-grandfather gave the 16-year-old Kipling his first job as assistant editor of the
Civil and Military Gazette
. He was a sahib, inevitably, but as Allen reveals, one who did not belong to the class of those who administered the Empire, men whom he criticised, often fiercely and sometimes unfairly. He had the ability to put himself sympathetically alongside all manner of men and women and to find in them material for stories. He came to know an India scarcely touched by the British Empire – his night-walks, for example, took him into the depths of Lahore's inner city where few Europeans ventured, and in his Masonic Lodge he found himself 'on neutral territory, where Indians and English met as equals'. As Charles Allen says, 'India was where Rudyard Kipling was happiest, where he learned his craft, where he rediscovered himself through writing and came of age as a writer. India made him.'
Charles Allen is a well-known writer, and popular historian and broadcaster, much of whose work focuses on the British Raj and the Indian subcontinent. He was born in British India where several generations of his family had served under the British Raj. He first met with public success through his involvement with the BBC's history series Plain Tales from the Raj, which became a best-selling book, and has since written over 20 further books. His biographical study of Kipling, Kipling Sahib: India and the Making of Rudyard Kipling, 1865-1900, was described by reviewers as 'brilliantly insightful' and 'a vivid and fully-rounded picture'. Most recently he was key to BBC2's documentary earlier this year, Kipling's Indian Adventure, much of which was set in Lahore.
---
Tuesday 18 October, 2016
My Life in Cricket – a talk by Ehsan Mani
View Details
Ehsan Mani, who represented Pakistan at the International Cricket Council, and then became President and Chairman of the International Cricket Council, talked about his life in cricket. He explained how Pakistan became a member of the ICC following partition, and how he personally became so immersed in it. He discuseds some of the challenges he faced as the only Pakistani to chair the ICC in the 107 years since it was formed. One of the toughest of these was India's refusal to play in the ICC T20 Events. In hindsight, this proved to be ironic, as today India hosts the largest and most successful T20 tournament in the world. He outlined the process of transforming the ICC from an organisation run by the MCC with no financial resources to a multimillion-dollar organisation and an independent body. He looked at the issues that Pakistan cricket faced at the international level and, in doing so, touched on the personalities, the problems and the pleasures that he encountered. He rounded up by looking back at cricket in Pakistan since he retired as President of the ICC.
Ehsan Mani was President and Chairman of the International Cricket Council from 2003 to 2006; previously he had represented Pakistan at the ICC between 1989 and 2002. He was also Chairman of the ICC Finance and Marketing Committee form 1996to 2002 when he became Vice-President. Having been educated in Rawalpindi and Lahore, he qualified as an accountant in the UK and had a distinguished career in the city of London, serving as a director of two banks, and a number of other companies, for over 25 years. He has also been a co-opted member of the Prime Minister of Pakistan's Inspection Commission to review and report on WAPDA and PIA. He sits on the boards of a great many notable trusts and charities, in both Pakistan and the United Kingdom.
---
Wednesday 21 September, 2016
The history, culture and importance of plants – from the Qur'an and other early Islamic texts – An illustrated talk by Dr Shahina Ghazanfar, of the Royal Botanic Gardens, Kew
View Details
With particular reference to the plants and flowers of Arabia mentioned in the Qur'an and Haddith, Dr Shahina Ghazanfar explained how the power of plants can preserve history and culture, and thus how important it is to conserve these plants. She traced the contribution made by botanic gardens, the plant hunters and collectors of south-west Asia, and flora writers over the centuries to our knowledge and understanding of those plants, and demonstrated how this knowledge is still extremely useful – sometimes vital – as well as fascinating to us today.
Shahina A. Ghazanfar graduated from Kinnaird College and did her post-graduate studies at the Punjab University, Lahore, and at Cambridge University, UK at the Royal Botanic Gardens Kew. She has a deep interest in plants that are of medicinal or economic importance in Arabia, and has spent many years in studying and researching those of the Middle East – many of which are also native to Pakistan. She is the author of books that include a Flora of Iraq, and Handbook of Arabian Medicinal Plants.
---
Wednesday 24 August 2016
Travels through Central Asia to Pakistan – An illustrated talk by General Charles Vyvyan
View Details
In 2015 Charles Vyvyan travelled on horseback and jeep through the mountains of Kyrgyzstan, across the Chinese border to Kashgar, then over the Khunjerab Pass down into Gilgit and Chitral, in Pakistan. This was the furtherance of his long-held fascination with Central Asia and with the campaigns of Alexander the Great. During his career in the British Army he was able to serve in Oman with the Sultan's Armed Forces and to travel through Asia Minor, Iran, Afghanistan and Pakistan – and subsequently in Uzbekistan, becoming more intrigued with the area each time.
As Charles says, there can be no doubt that Central Asia is of increasing significance in current geo-politics. China is on the move across the region and into the Middle East with its new 'One Belt, One Road' initiative which will see roads and railways extending from the Pacific to the Mediterranean, with ports and entrepots in strategic locations along the way – and with significant investments to support its ambitions. Both Pakistan, where China is directing considerable investment, and the UK for more strategic reasons, need to gain a renewed familiarity with the region. In this illustrated talk about his travels in Kyrgyzstan and Xinjiang, Charles hopes to convey the nature of the landscapes, the people, their history and their aspirations, and in so doing, to further a better understanding of this complex, captivating region.
Major General Charles Vyvyan CB CBE MA MSc studied Modern History at Oxford; he then joined the British Army and was commissioned into the Royal Green Jackets. He subsequently spent 35 years in a variety of staff, command, and operational appointments, completing his career as Defence Attaché in the British Embassy in Washington DC and Head of the British Defence Staff throughout the USA. Since retiring from the Army in 2000, he has worked as chairman of three companies which he helped to establish; and he has combined a commitment to a variety of voluntary organisations with his role as a strategic adviser on political risk to a number of UK and US companies.
---
Thursday, 20 July 2016
Pakistani food and how I learned to cook it – A talk by Irfan Husain
View Details
Primarily known for his pithy columns on an encyclopaedic range of subjects for a variety of publications, Irfan Husain talked about his experiences and adventures in learning about, and learning to cook, Pakistani food. It was when he began to spend over half the year in England, about 13 years ago, that he found he missed the authentic, home-cooked dishes of Pakistan so much that he decided to teach himself how to cook them.
The more he cooked, the more he discovered about the origins and history of Pakistani cuisine. He explained the ways in which that cuisine has been shaped and influenced: the effect, for example, that Central Asia has had on barbecued food, especially along the north-west frontier, the contribution made by the families from Delhi, Lucknow and Hyderabad – the centres of gastronomic excellence in undivided India – who brought with them their culinary traditions, and the popularity of the varieties of street food that also crossed the new border after 1947. Irfan also talked about the practical side of cooking – about his own trials and triumphs, and gave advice about the musts and the shortcuts.
Irfan Husain has been writing for publications around the world for over three decades, having also had a distinguished career in the Pakistan civil service and then run a private university. He is the author of the award-winning book, Fatal Faultlines: Pakistan, Islam and the West (2011) and is often invited to comment on current affairs by the BBC, the Voice of America and National Public Radio. He has long had a serious interest in the culinary arts and this has evolved into a bi-monthly column for Dawn, Pakistan's most-respected, biggest-selling English-language newspaper.
---
Wednesday, 18 May 2016
The Pakistan Society's Annual General Meeting
Time: 6.00pm.
Venue: High Commission for Pakistan, 36 Lowndes Square, London SW1X 8JN.
Admission: This event is open to Members of The Pakistan Society only.
RSVP: Please register your attendance for security and catering purposes.
Email: info@thepakistansociety.org.uk    Mobile: 07427 500 377
---
Thursday, 18 February 2016
The British Encounter with Sindh – An illustrated talk by Rosemary Raza
View Details
This talk shone a light on one particular area of the British Raj: Sindh. The history of British involvement with Sindh, from their first forays into what was then considered extremely inhospitable territory, through further exploration, then conquest and full-blown annexation, was the backbone of Rosemary Raza's talk, but she brought the story vividly to life with the extraordinary illustrations she had found. These showed not just momentous events and topography, but a developing interest in architecture, archaeology, arts and crafts, and – most of all – people. Together they created an engrossing record of Sindh in the 19th century. Rosemary Raza revealed how changing political realities and strategic interests influenced the portrayal of Sindh by British artists and, in turn, how the illustrations were shaped by technical advances in illustration, from sketches and watercolours, through prints to photographs and even postcards. Whatever one's views on the British in the subcontinent, it cannot be denied that had it not been for their obsession with creating records, both written and illustrative, we would have little idea of what Sindh looked like in that seminal era.
Rosemary Raza is a British scholar who spent many years in Pakistan. She returned to Oxford to do a doctorate that led to the publication of her book In Their Own Words: British Women Writers and India 1740–1857, which was an antidote to the misconceptions surrounding the British women of the Raj. She has since continued her particular interest in the British engagement with the subcontinent and in doing so unearthed two centuries of paintings, drawings, prints and photographs, many of which appear in her new book Representing Sindh: Images of the British Encounter.
---
Thursday, 21 January 2016
An exclusive tour of Tate Britain's display of the work of Anwar Jalal Shemza
View Details
Our visit to Tate Britain to see the work of Anwar Shemza was a real treat. His granddaughter Aphra Shemza, an artist in her own right, talked us through all the paintings of his that were on display, starting with the earliest works. Shemza attended art school in Lahore and was soon recognised as a leading artist and literary figure. He moved to London in 1956 to study at the Slade, where his art underwent a fundamental transformation. He developed his own niche that fused calligraphy and Islamic architecture with Western abstraction.
Aphra began by explaining one of his early works which developed the idea of the interconnectedness of a circle to a cube. His comment written in the painting in Urdu was that one lifetime wasn't enough to solve this. She explained the Arabic letter 'Meem' in his work and what it stood for in Islam.
---
Thursday, 17 December 2015
A Tribute to Gulgee – An illustrated talk on his life and work by his brother, Professor Colonel Noori Ismaili
View Details
Dr Noori Ismaili brought several of his brother's paintings to put on display while he spoke. He outlined the development of Gulgee's work over six decades, showing with many images how his gifts as a portrait painter led to commissions from heads of state, and then how his talent, based on his deep understanding of the traditions of Islamic calligraphy, evolved into a unique form of abstraction. Dr Ismaili also touched on Gulgee's sculptures, such as his renowned calligraphic lines from the Surah-e-Rehman in Kufic Script and his work in the Faisal Mosque in Islamabad. He then showed us a short, moving film of an interview that he had done with Gulgee before his tragic death.
---
Wednesday, 18 November 2015
Glimpsed through Gravestones: The British on the North West Frontier – An illustrated talk by Sue Farrington
View Details
Having studied and photographed British memorials in Pakistan for 30 years, Sue Farrington presented a unique view of the history of the British involvement on this border of undivided India. With a presentation using two screens, she showed us gravestones from all corners of the country and entertained us with a wealth of extraordinary, often elucidating, sometimes poignant, information.
Since Sue Farrington first visited Pakistan in 1981, she has repeatedly returned there, criss-crossing the country for her research, and was the Pakistan representative for the British Association for Cemeteries in South Asia for 25 years. In 2010 she was awarded an MBE in recognition of her services to British Heritage in Pakistan.
---
Thursday, 22 October 2015
The history of the Durand Line and its relevance today – A talk by Bijan Omrani
View Details
Bijan Omrani explained how the Afghan/Pakistan (British Indian) frontier evolved and why it has been a source of controversy almost since the line was established in 1893. He looked its difficult history and the various problems faced in the administration and practical governance of the line, and made a convincing case for the need for a lasting political solution, particularly for those who live on either side of the line.
Bijan Omrani is an historian and classicist specialising in the history of Afghanistan and Central Asia. He is Editor of Asian Affairs, the Journal of the Royal Society for Asian Affairs, and has published and spoken on various aspects of Afghan and Central Asian history.