---
Tuesday, 23rd January, 2018
The early British High Commission in Pakistan: its role and history – A talk by Professor Ian Talbot
The Pakistan Society is delighted to co-host this event with Bloomsbury Pakistan. It will be introduced by Professor Edward Simpson, Director of SOAS South Asia Institute, and chaired by Sir Nicholas Barrington, a former High Commissioner to Pakistan.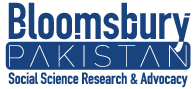 Time: 7.00pm
Venue: The Wolfson Lecture Theatre (SWLT), in the Senate Wing of SOAS,  London WC1E 7HU.
Admission: This event is open to Members of The Pakistan Society and their guests.
Please Note: This event does not require registration.
View Details
The literature on the legacies of Partition for Pakistan has overlooked the history of the creation of diplomatic embassies within the new country. In this talk, Professor Ian Talbot, who has long had a particular interest in Pakistan, tells the story of Britain's early High Commissions and the difficulties that they faced. The very first one had to be established in great haste in the weeks leading up to Independence, and the Chancery had to lodged in a leased office in the British Chamber of Commerce building, while what had been the Sindh Collector's residence became the official Residency.
Professor Talbot will examine the roles played by the first four British High Commissioners: Sir Laurence Graffety-Smith (1947-51), Sir Gilbert Laithwaite (1951-4), Sir Alexander Symon (1954-61) and Sir Morrice James (1961-5). As he says, they each brought very different personalities and priorities to the instructions from London. Their task was far from easy: there was always the difficult job of maintaining a fine balancing act between Pakistan and India, and they also had increasingly to compete with the Americans for influence. He will look at their management of the High Commission and its outposts in Lahore, Peshawar, Rawalpindi and Dacca; and will analyse the ways in which the diplomatic mission undertook the important tasks of political reporting, mediating in the Kashmir conflict and protecting British interests at times of conflict in what was a formative period in Pakistan history.
Ian Talbot is a Professor of Modern British History at the University of Southampton. He wrote the seminal work, Pakistan: A Modern History, which was first published in 1999, reissued in an expanded form, and is now in its third edition. He was presented with the Pakistan Society Award in 2011 for his many scholarly and sympathetic publications on the country. He is an acknowledged expert on Partition and, in addition to several articles, he co-authored a major study on the subject and its aftermath for Cambridge University Press. He was a speaker at the recent Lahore Literary Festival in London.
Sponsors & Supporters