---
Thursday, 24th January, 2019
Mishal Husain in conversation with her mother, Shama Husain, about Mishal's career and her book, The Skills: From First Job to Dream Job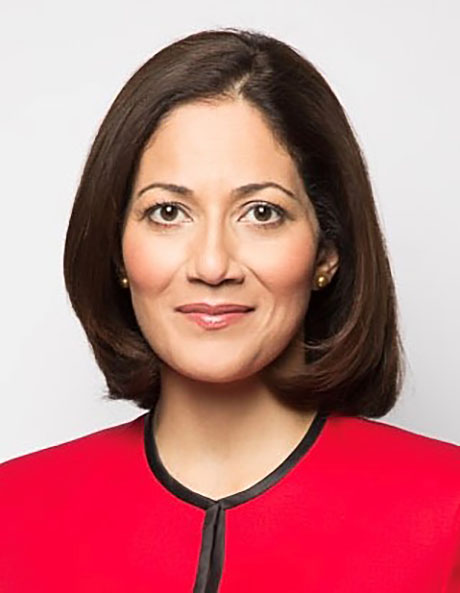 Time: 6.00 for 6.30pm
Venue: High Commission for Pakistan, 36 Lowndes Square, London SW1X 8JN.
PLEASE NOTE: This event is now sold out. No further bookings are possible.
View Details
Mishal Husain surely needs little introduction. Nor − to our members − does her mother, our Honorary Secretary. But while her daughter is one of Britain's best-known broadcasters, rather less well known is the fact that her mother also had a career in broadcasting. The spring board for this one-off event is Mishal's book, which was described in the Guardian as 'a manual-cum-memoir … practical, intricately researched, honest, self-questioning but outward-looking.' Few know Mishal better than Shama and the conversation will be revealing and insightful on how they see the world, Britain and Pakistan across two generations, and their own mother-daughter relationship.
Mishal Husain presents the Today Programme on BBC Radio 4 and the BBC News at Ten on Sunday nights on BBC1. In two decades in journalism her work has taken her from refugee camps to international summits and from interviewing prime ministers to Prince Harry and Meghan Markle. Before joining Radio 4 in 2013 she was one of the main presenters on the international channel BBC World News. Her work on location has included broadcasting from Pakistan the killing of Osama bin Laden in 2011 and the Peshawar school massacre in 2014.
She has made four critically acclaimed BBC documentaries: on the life of Mahatma Gandhi, on social media and the Arab uprisings, on Malala Yousafzai and on EU immigration to the UK. She has won awards including the London Press Club's Broadcaster of the Year and Women in Film and TV's Presenter of the Year.
N.B. The book will be available at the event and Mishal will sign copies.