---
Tuesday, 20 February 2018
The legacies of Sir Ganga Ram: a man ahead of his times – An illustrated talk by Dr Paul Flather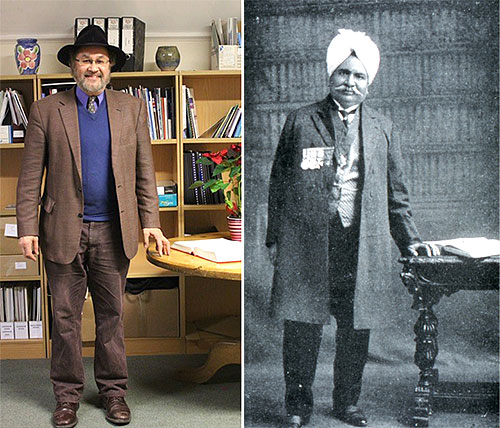 Time: 6.00 for 6.30pm
Venue: High Commission for Pakistan, 36 Lowndes Square, London SW1X 8JN.
Admission: This event is open to Members of The Pakistan Society and their guests.
RSVP: Please ensure that you register your attendance via the website for security and catering purposes. REGISTER HERE
Please note: You may book only for yourself, your spouse and two further guests or yourself and three guests (maximum of four in total). You will be asked to fill in the name of the person each place is for, including your own. You will receive an email confirmation of your places but no physical tickets will be issued.
If you wish to bring more guests please email: info@thepakistansociety.org.uk
View Details
Lahore Museum, Aitchison College and the Sir Ganga Ram Hospital, and who also devised ways to irrigate vast areas of the Punjab; but in addition he was a reformer who designed a Model Town and promoted the education of girls; a stalwart social supporter of the less fortunate, including child widows, the elderly and the disabled; and a policy-maker who supported industry and harmonious communal relations.
What can we make of such legacies today? In his talk, Paul Flather, who is his great-great grandson, will discuss Ganga Ram's many contributions, focussing on five key strands: agriculture, industry, social wellbeing, education, and, of course, philanthropy. In his conclusion, he will argue that Ganga Ram must be seen as a man who was 'ahead of his time', a modernist, a humanitarian, who lived his life well and to the full, and who continues to speak to our times in the 21st century.
Dr Paul Flather's own heritage can be tracked back to Lahore. He was sent to school in London, eventually winning a scholarship to Balliol College, Oxford.  Throughout his varied career as a journalist, politician, human rights activist, education manager, and academic, he has never lost his links to the Indian subcontinent. He has published numerous articles and chapters on India, lectured in Delhi and Karachi, helped run an Asian Centre for Democracy Studies. He has chaired the Vicky Noon Educational Foundation for 17 years, overseeing between 4 and 12 awards a year to Pakistani students coming to study at Oxford and Cambridge. He has worked for the BBC, Times Newspapers, New Society, and the New Statesman. He was founding Secretary-General and CEO of the Central European University, helping to found several major Open Society–Soros programmes. He returned to Oxford as Director of International and External affairs, and is currently a Fellow of Mansfield College. In 2000 he was appointed founding Secretary-General of the Europaeum association of leading European universities, and still retains his links with the association.
Sponsors & Supporters