---
Wednesday, 18th December, 2019
Rafting down the Hunza Valley-a talk by Jonathan Rider and Edmund Le Brun
Time: 6.00 for 6.30pm start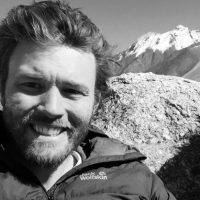 Venue: High Commission for Pakistan, 36 Lowndes Square, London SW1X 8JN.
Admission: This event is open to Members of The Pakistan Society and their guests.
RSVP: Please ensure that you register your attendance via the website for security and catering purposes. REGISTER HERE
Please note: You may book only for yourself, your spouse and two further guests or yourself and three guests (maximum of four in total). You will be asked to fill in the name of the person each place is for, including your own. You will receive an email confirmation of your places but no physical tickets will be
issued.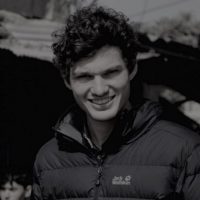 If you wish to bring more guests please email: info@thepakistansociety.org.uk
View Details
Jonathan Rider and Edmund Le Brun travelled down the Hunza Valley by raft and foot to see how the Karakoram Highway is changing the region. Taking in some of the most spectacular scenery Pakistan has to offer, they pass through landscapes rich in culture and history. By taking the less travelled route along this world famous highway, they hope to see another side to this region. The Hunza is unchartered waters. Jonathan and Edmund are the pioneers of travelling down the Hunza river in a raft. They share their Hunza adventures while noting how the Karakoram Highway is changing the landscape. Passing along the same course as its ancient forebear – the Silk Road – the new Karakoram Highway promises to bring economic development and growth to the region as well as other changes and developments.
Jonathan Rider
Jonathan runs Aleph Strategies, a consulting firm specialising in overseas development and humanitarian aid. A Fellow of the RGS, Jonathan trained as an archaeologist at the Universities of Nottingham and Oxford before working in public affairs in Westminster. Later, in Afghanistan, he worked for the Aga Khan Foundation, before managing conservation activities for UNESCO at the Bamiyan World Heritage Sites.
Edmund Le Brun
Edmund is an Oxford graduate and a Forbes 30 under 30 social entrepreneur. He set up his business, ISHKAR, after living in Afghanistan for three years, and today works on projects in war-torn countries around the world. Alongside adventure talks, Edmund also regularly speaks about social entrepreneurship, and doing business in frontier.