---
Thursday, 28th March, 2019
Pakistan – the Oxbridge Connections – A talk by Professor Haroon Ahmed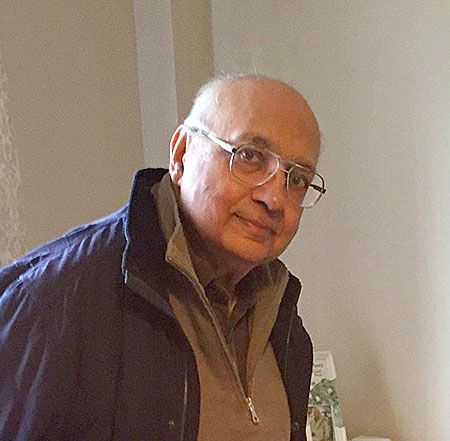 Time: 6.00 for 6.30pm
Venue: High Commission for Pakistan, 36 Lowndes Square, London SW1X 8JN.
Admission: This event is open to Members of The Pakistan Society and their guests.
RSVP: Please ensure that you register your attendance via the website for security and catering purposes. REGISTER HERE
Please note: You may book only for yourself and two guests (a maximum of three in total). You will be asked to fill in the name of the person each place is for, including your own. You will receive an email confirmation of your places but no physical tickets will be issued.
If you wish to bring more guests please email: info@thepakistansociety.org.uk
View Details
What is it about the universities of Oxford and Cambridge and their constituent colleges that have nurtured so many men and women who have gone on to make such immeasurable contributions to Pakistan?  As Professor Haroon Ahmed points out: before the country was even founded or named, it seems that Oxbridge produced people who played eminently significant roles in its development. The poet and philosopher Allama Iqbal, who was at Trinity College, Cambridge, is often referred to as 'the spiritual father of Pakistan', and Choudhary Rahmat Ali, who is credited with creating the name Pakistan, was at Emmanuel College.  Liaquat Ali Khan, Pakistan's first Prime Minister, was at Exeter College, and the legendary 'father of Pakistan's cricket', Abdul Hafeez Kardar, was at University College, Oxford. Many of the country's leading educationists, literary figures and diplomats, as well as cricketers – and indeed its two Nobel Laureates, Abdus Salam and Malala Yousafzai — have Oxbridge backgrounds. Today's Prime Minister and Foreign Secretary, Imran Khan and Shah Mahmood Qureshi, are both Oxbridge graduates, as were Benazir Bhutto and her father Zulfikar.
Professor Ahmed, who has spent all his working life at Cambridge University, will look at the lives of some eminent Oxbridge alumni, explore the histories of their colleges and the characteristics of an education that has led such outstanding achievements in Pakistan and across the world.
Haroon Ahmed is Professor Emeritus of Microelectronics at the University of Cambridge and Honorary Fellow of Corpus Christi College, where he was Master for six years. Since retirement he has published historical books on Cambridge University, Cambridge Computing, Cambridge Depicted and Cambridge Engineering.
---
Wednesday, 17th April 2019
The Pakistan Society – 67th Annual General Meeting
The Chairman, Trustees and members of the Executive Committee are pleased to announce that the new High Commissioner for Pakistan, His Excellency Mohammad Nafees Zakaria, in his capacity as Honorary President of the Society, will be in attendance.
Time: 6.00pm sharp
Venue: High Commission for Pakistan, 36 Lowndes Square, London SW1X 8JN.
Admission: This event is open to members of The Pakistan Society only.
Light refreshments will be served after the meeting.
RSVP: Please ensure that you register your attendance via the website for security and catering purposes. REGISTER HERE
If in doubt please email: info@thepakistansociety.org.uk