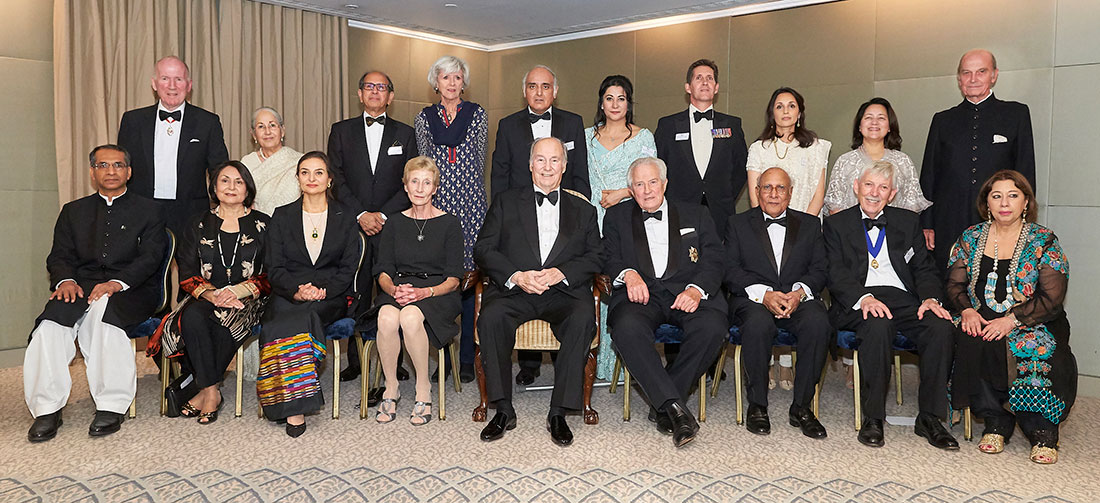 Above: the Annual Dinner in 2018, held at the Dorchester Hotel, with the guest of honour, HH the Aga Khan, seated in the centre.
To his left and right, and standing, are members of the Executive Committee of The Pakistan Society.
The Pakistan Society's 65th Annual Dinner was held on Thursday, 25th October 2018 at the Dorchester.